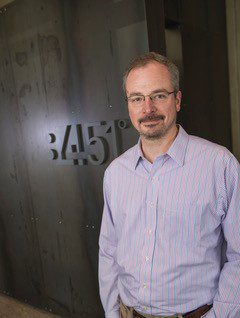 Kroger has been able to connect the brands it carries with its customers in a way few other retailers can match, through the Kroger Precision Marketing (KPM) program. The initiative was established by Kroger's 84.51° analytics and technology division to provide brand partners with additional transparency and improved sales, while creating a new revenue source for Kroger itself.
Kroger CEO Rodney McMullen called the retailer's alternative revenue streams "a virtuous cycle" that "works both from a customer standpoint and from an economic standpoint" in an October 2018 statement delivered to investors. While the company declined to provide exact numbers, Kroger officials noted that revenue from sources such as media is growing faster than 20% annually, and will play a major role in boosting the company's annual operating profit to $400 million by 2020.
Kroger is well positioned to "moonlight" as a marketing adviser because of its powerful loyalty program, which reaches 60 million households and 96% of all Kroger transactions. During the eight weeks leading up to Oct. 30, 2018, 74% of active shoppers gave Kroger a valid email address, name and address, and 94% of those said they want to receive communications from Kroger.
Kroger can directly leverage the data gathered from its loyalty program to help brands reach shoppers with accurate, effective messaging that can generate provable results. This creates a complementary relationship where both the retailer and the manufacturers see increased revenue from the promotions.
In this exclusive interview with Retail TouchPoints, Bob Welch, SVP of Customer Communications at 84.51˚ and Kroger Media Services and Lifecycle Marketing, discusses key elements that make the program successful, including:
The importance of measuring incremental sales driven by advertising;
How consistency across channels can provide a multiplicative effect for marketing campaigns; and
Why retailers shouldn't introduce "advertising for the sake of advertising."
Retail TouchPoints (RTP): How does offering an in-house solution like KPM help Kroger's retail side? What are the business goals for KPM?
Bob Welch: We've been working with suppliers and brands for the last decade-plus through our customer communication program, where we leverage the coverage we have from capturing 96% of transactions on our [Plus Program] cards to effectively create marketing and loyalty programs with relevant content and offers. Through that process we have identified that we have 11 million customers visit our stores every single day.
We know from talking with brands over the years that the ability to connect with our customers and their customers in an effective way has always been at the top of their radar. Once we had an established e-Commerce business, initially with Kroger Pickup and now with Ship, that gave us the platform and scale to try to connect with consumers through a number of different channels. That's why back in October 2017 we were able to launch KPM to allow brands to connect with their customers, both offline from Kroger properties as well as online through kroger.com.
We also knew the industry had a gap we could fill: there was not a lot of transparency for understanding the performance of investments, so as brands put dollars into targeted environments they weren't getting clear returns. That's an area where we committed to that transparency, not just in terms of looking at what the customer would have already bought in absence of the advertising, but actual incremental sales.
RTP: Was KPM received well by brand partners initially, or was there an educational hurdle to overcome?
Welch: We've been very encouraged by the engagement across brands. I think in our drive for transparency we're helping brands understand just what the return is on their advertising. That's causing them to rethink how they plan and how they might leverage different vehicles, and what we learn as we go is how to build the right campaign targeting. The beauty of it all is the insights were there all along. We're there to make sure the transparency is there, and ultimately we both share the same objective: the best return on that ad spend.
RTP: Can you provide any specific examples showing the results of a KPM implementation?
Welch: One program was for a company that wanted their brand complemented by some of the fresh and meat departments in our stores. They were also looking for ways to amplify their message outside of Kroger properties. We used leveraged targeting, based on shoppers' engagement with the meat department and engagement with their brand, and because of the sponsorships they had we related it to NASCAR and a couple of other components. We were able to overlay additional behavioral data to effectively target the right customer with the most effective reach.
The result of that was the brand saw about a 3.5% return on advertising spend, and that was incremental sales, not just attributed sales — we were able to specifically quantify that the sales were incremental, and that they were able to reach over 600,000 households and create more than 5 million impressions.
RTP: KPM's offerings include word-of-mouth marketing, web advertising and targeted loyalty rewards. How can a combination of outreach efforts complement each other to boost a brand's marketing efforts?
Welch: We know from experience, and have proven through this, that with integrative programs across channels, one plus one can be more than two. What we see is typically more than 2X the effect of a campaign if you integrate it across at least two to three channels — which can be word-of-mouth, offline and maybe something on Kroger.com. It is definitely the integration of that message and tying it altogether, though it depends on the brand objectives and how you'd piece them together to work with it, and how you get customers at the top of the funnel through the offline advertising or as you get closer to the point of purchase.
As the customer reaches the point of purchase, they are seeing a consistent message all the way through. The effectiveness of the promotion all on its own would probably be average, but the fact that they saw that same communication again when they hit Kroger.com, or saw it on social media, helps reinforce the message. We definitely see a stronger return on investment through that method.
RTP: Can you offer any tips for other retailers who might be looking to implement a similar type of customer data-focused marketing effort?
Welch: It all starts with the strategy for the retailer. KPM in and of itself is not a silver bullet. It has to be fully integrated into the strategy that we're following, and in our particular case with making sure, 1. That the customer experience is relevant and engaging; and 2., that we're measuring the performance of everything.
Unless we can make sure we're delivering on both of those vehicles we're not just going to introduce advertising for the sake of advertising. It really depends on making sure you have the strategy right, how retail media in some form or another fits into that, and then again just keeping it front and center all the way through. It's very easy to get enamored with the potential of a revenue stream, but the reality is that the customer is the most important thing in the end, and we have to make sure that we're making their lives easier in some shape or form.