Editor's Note: Angela Gearhart, VP Brand Experience at Sleep Number, will present a session at the Retail TouchPoints Live! @ RetailX event being held June 9-10 in Chicago, titled: How Sleep Number Personalizes CX Throughout The Shopper Journey And Into The Store. In December 2019, Retail TouchPoints Advisory Board member Gearhart wrote about the multiple benefits retailers can reap, including growth, value and enhanced customer loyalty, when they provide a personalized shopping experience to their customers.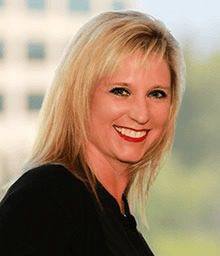 Consumers are searching for real benefits in products and an experience that is relevant, effortless and personal. Successful brands look for ways to leverage an integrated physical/digital experience to facilitate meaningful human interactions, allowing customers to experience their unique product benefits. They maximize the strengths of digital for speed and simplification combined with the power of their sales associates to build a 1-to-1 emotional connection with the customer.
A seamless digital/physical experience drives both brand engagement and brand demand. Customers expect you to know them and deliver personal and relevant content wherever and whenever they want it. Personalization is expectation across each step of the customer journey powered by rich data. Collecting relevant data throughout the entire consumer lifecycle enables real-time personalization.
65% of consumers are more likely to buy from a retailer that recognizes them by name, recommends options based on past purchases, OR knows their purchase history, according to Accenture.
88% of U.S. marketers reported seeing measurable improvements due to personalization, with more than half reporting a lift greater than 10%, according to the Evergage Trends In Personalization Survey Report.
This is the key to creating a value-added retail experience that builds customer loyalty and ultimately brand love. Your customer is both your best advocate and repeat purchaser, lowering marketing costs and accelerating engagement and consideration. Personalization can reduce acquisition costs by as much as 50%, lift revenues by 5% to 15%, and increase marketing spend efficiency by 10% to 30%, according to McKinsey Digital.
We need to meet the customer where they want to shop, experience and gather information. Retail is everywhere the customer wants to interact with your brand. For us, it's not only the traditional web and our 600 stores nationwide, but national partnerships, and almost 5,000+ local and national event activations a year. Nearly two-thirds (65%) of brands say their event and experiential programs directly affect sales. Intersect your brand with your audience's passion points to connect outside the traditional retail environments. Events, pop-ups and brand activations allow you to test with speed and validate before investing on a large scale.
The power of experience is now table stakes to retail survival. Human beings retain 20% of what they hear, 40% of what they observe and 90% of what they experience, according to Edgar Dale's Cone of Experience. We can affect consumer behavior by maximizing the strengths of high-tech (digital) and high-touch (physical) experiences to create meaningful and memorable experiences and a life-long connection with the brand.