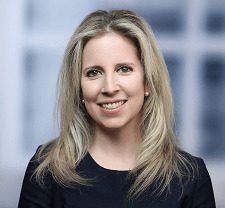 COVID-19 has changed retail. But much of what appears transformational really reflects the speed of impact rather than an unprecedented overhaul.
Earlier this year, we released a report, titled "The Best Vision is Insight," outlining our predictions for the top retail trends of 2020. The title came from a saying attributed to American publishing entrepreneur Malcolm Forbes, who had a penchant for baking his aphorisms into fortune cookies.
Now, the newfound immediacy of the trends has, if anything, made them more insightful. Here's a list of the original five trends with additional thoughts on their relevance today.
Personalization—This Time It's Personable
"Social distancing" had already become a fact of life for many in our technology-infused societies long before it became an obligation under the effects of COVID-19. And the backlash — the desire for a return to substantive human interactions — had already begun too.
The yearning for in-person contact is now stronger than ever. E-Commerce is undoubtedly being strengthened by COVID-19, but that doesn't mean the tangibility of brick-and-mortar won't be appreciated more in the long run too. For every trend, there is after all a countertrend. Immersive commerce was originally conceived to enhance the transactional focus of online shopping with the experiential dimension of offline shopping. Nowadays, the experience of browsing virtual re-creations of physical stores couldn't be more important for consumers. But it's worth remembering that those virtual environments are modeled on physical stores for a reason, and the future will see consumers flitting comfortably between both.
Smooth Operators Appeal Online And Off
Whether click-to-pay for e-Commerce or contactless payments for traditional commerce, efforts to improve online and offline checkout experiences did not originate with COVID-19. What did originate with it was the urgency to realize the improvements.
Online retailers of daily necessities may be inundated with overspill from closed physical stores. Meanwhile, online retailers of less essential products may be struggling to woo consumers with reduced spending power. Although ostensibly contrastive, simplified click-to-pay checkouts can help both scenarios by reducing the demand on web sites while stimulating purchases through improved convenience and security. Offline, contactless payments also provide two critical functions to physical stores that have remained open. Faster checkouts can reduce long lines conditioned by social distancing, while the greater cleanliness associated with contactless appeals to consumers reluctant to touch anything at the point-of-sale.
Cybersecurity Finds Its Cheat Code
The value of reactive cybersecurity, which plays out like a never-ending game of space invaders, was debatable before COVID-19. Increased e-Commerce resulting from new online lifestyles has left it floundering.
The sudden evolution of cybercrime, in quantity of invaders and manner of attack, makes solutions that evolve with cybercrime essential. An ongoing cycle of contextual and quantitative analysis, rather than one-off reactions, is achieved through security-by-design, where cybersecurity is built into every level of a retailer. Despite larger retailers being more popular targets, small businesses were already struggling with limited resources on hand to defend themselves from cyberattacks. Now, with limited liquidity and reliance on e-Commerce to keep themselves afloat, more efficient and effective cybersecurity is an elemental need.
'Can't Buy Me Love' — Loyalty Breaks With Tradition
If loyal consumers were becoming harder to retain, then COVID-19 has only made them more fickle. Changing purchase practices, financial constraints and lack of access are leading consumers to alternative retail brands.
Fortunately, many loyalty programs were already progressing beyond rewards before COVID-19. A new focus on personalization and convenience means retailers don't have to change strategy so much as just rapidly adjust tactics. Being relevant now means offering purchase protection with delivery coverage, extending return windows and facilitating curbside pickup. It also means adjusting existing offers, such as extending coupon expiration dates and taking in-store offers online. And for open-loop systems, which go beyond the closed-loop systems of individual retailers, easy access to telemedicine is more relevant than exclusive access to postponed events.
Sustainability Lives Up To Its Name…Becomes Sustainable
COVID-19 didn't instigate the shift in sustainable retail practices from a moral nicety to a financial necessity. But it did make the notion of being "in this together" even more salient and raise the financial stakes.
A principal repercussion of COVID-19 is an over-demand for certain products and a reduced demand for others. The ability to meet such fluctuations requires close retailer-supplier collaboration, through controlled testing on data associated with supply chain management. Sustainability was already pushing retailers and suppliers in that direction, to meet increased consumer demand for responsibly sourced and packaged goods sold with minimal waste. Initiatives to improve logistics around inventory levels or introduce dynamic pricing based on food expiration dates were once environmentally sustainable and financially astute choices. They still are. But now, they're also often survival techniques.
The original report concluded with a suggestion that there would have been a certain irony in baking "the best vision is insight" into a fortune cookie. After all, fortune cookies are supposed to provide a specific vision rather than offer advice on the means to obtain it. Admittedly, a premonition of COVID-19 would have been the most useful vision from a fortune cookie. But that would only have rendered the hastening of the inevitable less of a shock. The trends themselves would have stayed largely the same.
---
Michelle Carter oversees Mastercard's Data & Services Global Retail practice.