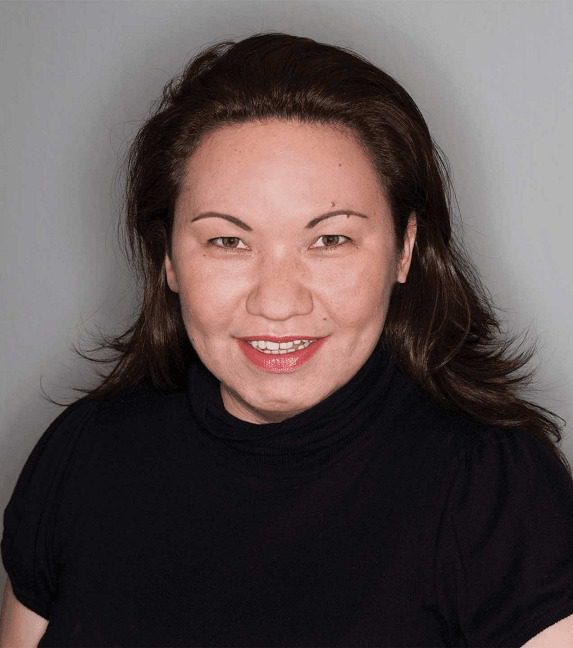 With social media making it easier to share fake news, hate speech or divisive content with a larger audience, retailers and CPG brands now need to protect themselves to ensure they're not caught up in a crossfire that can turn off consumers. A recent CMO Council survey found that 66% of U.S. and UK consumers lose respect for brands that place ads near inappropriate or questionable content.
Unilever, one of the world's largest advertisers, has gotten this message loud and clear — and is doing something about it. CMO Keith Weed recently noted that the CPG giant wouldn't advertise on tech platforms that create societal division or don't protect children. Weed later clarified that Unilever does not plan to pull advertising from these platforms, but will instead open a dialogue with them behind the scenes to improve the services and earn the public's trust.
In an exclusive Q&A with Retail TouchPoints, Liz Miller, Senior VP of Marketing with the CMO Council, shares her thoughts on what Unilever's potential exodus from Google and Facebook would mean for retail advertising going forward. Miller also revealed why:
Consumers won't give retailers and brands a pass simply because of a misplaced ad;
Retailers and brands have a responsibility to keep their advertising in line with customer experience strategies;
Retailers must understand that the customer experience isn't just about the path to purchase — it's about their intention at every touch point; and
eBay, Neiman Marcus and Target have effectively protected their brands.
Retail TouchPoints: What kind of precedent do you think Unilever's threat to pull its ads sets for the future of retailer and brand advertising?
Miller: If you remember, 2017 was the year Chief Brand Officer Marc Pritchard stood up for P&G and said: "That's it. Digital doesn't get a free ride anymore. We're pulling in every contract, we're pulling in every agency relationship and we are looking at every measure…every investment. We need to ensure that digital is doing what we expect it to be doing."
That set the stage for Keith Weed saying that social needs to clean up its act. It all drives back to a fundamental truth: It's not so much us as brands — or even individual marketers — that are saying we need to do this. Our customers are telling us loud and clear that they are frustrated by the preponderance of inappropriate, hateful and distasteful commentary or content on the web.
When they see one of their favorite brands sitting next to a hateful headline or fake news, or content for commentary that is divisive, they are associating our brands with that content. If they continue to see it, they will walk with their wallets.
RTP: But to play devil's advocate, is this just a few loud people protesting? How widespread are consumers' concerns?
Miller: When we surveyed U.S. and UK consumers on what their challenges were, 75% said they are worried about the growing nature of distasteful or concerning content that's on the web. When it comes to how they react to brands and how they're being seen, 66% are saying their respect for brands decreases when they see an ad that's near inappropriate or questionable content.
There's not the mindset of "That brand didn't mean to be there." The average consumer isn't thinking about programmatic advertising, so they're not giving anyone a pass.
Retailers now have to make sure they are securing their reputation online regardless of where or how that online ad placement is going up — 88% of our consumers are saying they'll stop doing business with you if they keep seeing those negative ad experiences.
RTP: In an age when fake news and divisive content are becoming growing concerns in the public consciousness, do retailers and brands have a duty to deliver ads responsibly for their consumers?
Miller: Without question. It is absolutely the marketers' responsibility to ensure that their advertising is in line with the strategies behind their customer experience. It's time to end this idea that advertising somehow sits apart from the experience.
Unilever is the giant behind Dove's Real Beauty campaign. How on earth could Unilever not be part of ensuring that their brand upholds that same type of socially conscious direction towards transparency, authenticity and kindness? This is what their brand stands for. To all of a sudden not be paying attention to where and how your advertising appears is irresponsible to your customer experience and irresponsible for the brand.
The customer experience has to include advertising as a touch point. This means we have to ask different questions with our media placement agencies. Marketers actually hold their agencies and media buyers responsible for this now. Instead of the age of blindly relying on open programmatic to get a few eyeballs and match a demographic wish list, you're beginning to see marketers look for trusted channels that are shining lights onto the darkest placements on the web. It's about targeting consumers at the time, but in places they trust.
RTP: What do you think is the best strategy for retailers and brands in dealing with similar situations going ahead?
Miller: When [an incident] does happen…react fast, apologize faster. But don't wait to have an incursion. Ask the hard questions today. Ask agencies if they use private, programmatic networks, or if they have selected a whitelist of publications.
It may also mean that programmatic isn't the right decision for you, and that's okay. You're going to start seeing more retailers and brands start to make intentional decisions based on deeper, more advocacy-driven customer experiences with their most valuable buyers. We may have to forge direct relationships again with publishers, where retailers understood exactly where, how and when their ad units will be placed.
RTP: How do you feel retailers can best align their advertising with consumer expectations?
Miller: Amazon and eBay recognize that there's a convergence of commerce, content and customer. If you look at eBay, it's a very different space than it was 10 to 15 years ago, when it was selling random stuff. Now you have brands on eBay creating content areas for advertising purposes that are encouraging consumers and shoppers to explore. They're asking questions like, "I see that you are buying all these products from gardening. Do you have the right clothes, do you have the right hat?"
In today's world of the connected consumer, where the customer knows they're in charge of the relationship, you need to know what their journey is. It's not just about the path to purchasing a product. It's about their intention. What drove them to actually decide to shift the status quo? Because of that shift, it's forcing people to think about advertising differently, and forcing people to think about how all the different touch points connect.
RTP: What retailers do you think have done the best job at navigating this kind of brand protection?
Miller: Look at luxury retailers such as Neiman Marcus, I think they're being very smart with their advertising strategies and looking more for where they can reach that discerning buyer. They're thinking about their brand and their buyer first, and they're thinking about the advertising second.
Target has done a very good job of being able to identify what people are looking for, and the retailer creates the "right moment of opportunity" people seek, especially through digital advertising. But if I'm being honest, I don't necessarily think of any single retailer that is knocking it out of the park 100% of the time.
It's high time to figure out what they're doing as far as advanced technologies and streamlining systems, and being able to provide insights into buyer journeys to the manufacturers of the products they're selling.
RTP: How do you feel retailers and brands will handle advertising and brand protection methods in 2018?
Miller: I don't think we're necessarily at the boiling point yet. We're still trying to figure out what all of these technology opportunities are in front of us as we see adtech and martech continue to overlap.
You'll hear a lot more people like Keith Weed and Marc Pritchard standing up and saying, "I'm done." I think they're going to be a lot stricter. I think there's going to be a lot more warnings. I hope that everyone does exactly what P&G did last year, which was follow through. Look at every contract, look at every strategy, look at every relationship. Is programmatic advertising the right way to go, or should I be calling up USA Today, The Wall Street Journal, People Magazine…publishers who I know can deliver that safe engagement that my customer expects.
Put the customer experience strategy at the center of the conversation, and you don't run the risk of 88% of consumers leaving your business.