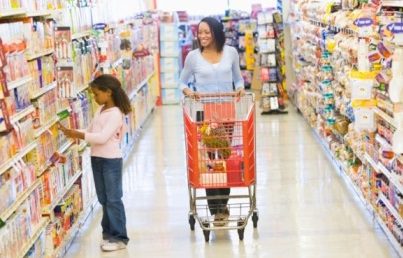 Big box and dollar store retailers are boosting sales by offering fresh, frozen and packaged foods. While this may seem like a threat to grocers, the vast majority (83%) of consumers still prefer to shop at traditional grocery stores, according to a survey from PwC. However, many of these consumers still are seeking better shopping experiences.
Nearly 60% of respondents said customer coupons are the best way to simplify the shopping experience, while 83% said they want more flexibility in how they earn and spend points via grocery loyalty programs.
For the survey report, titled: Front Of The Line: How Grocers Can Get Ahead For The Future, PwC polled more than 1,000 U.S. consumers between 15 and 85 years old. The survey provided a detailed look into the preferences of younger shoppers, shoppers in urban metropolitan areas and ethnic minority groups.
Online grocery shopping, while considered an option by 92% of shoppers, hasn't taken off in the way the rest of the online retail sector has grown. Only 1% of shoppers said they primarily shopped for groceries on the web.
Survey respondents preferred specific grocery stores based on two factors: Proximity to their home (68%) and competitive pricing (67%). However, 52% of respondents said the in-store experience is a major feature that brings them back to a store.
To have a more compelling and relevant grocery shopping experience, 30% of consumers said they would like to use store-provided devices and kiosks. More than half of respondents said they'd like to integrate mobility into future shopping trips.
The survey profiled the "future shopper" into four different categories based on lifestyles and life stages: Product-focused Gourmet Gordon; convenience-focused Metropolitan Marsha; price-focused Traditional Tim; and social shopper Millennial Mel.
Referring to these personas, PwC offered a variety of best practices, including:
Boost brand perception with local events;
Prioritize training to empower employees;
Incorporate mobile into the in-store and online brand experience; and
Reinvent company loyalty programs and reward systems.
Click here to access the complete version of the report.