Consumer spending on Halloween-related items is expected to reach an all-time high of $10.14 billion this year, according to the National Retail Federation's annual survey conducted by Prosper Insights & Analytics.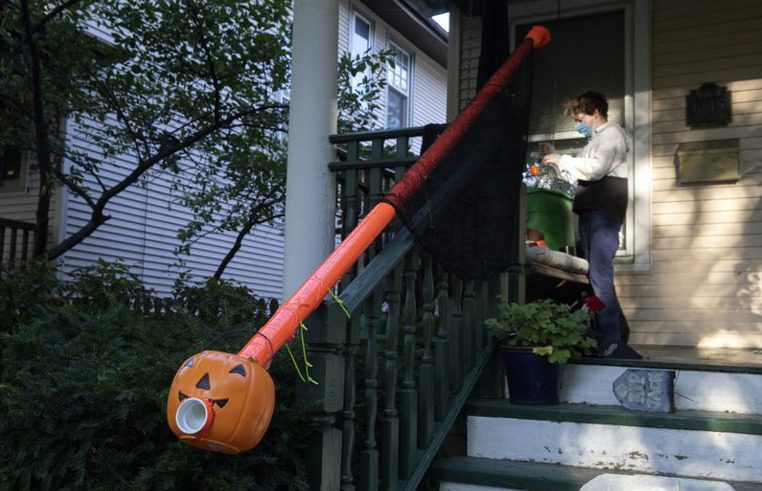 This number would represent a significant bump from 2020, when spending came in at $8.05 billion. While Halloween last year was marked by pandemic-induced discomfort and uncertainty, consumers have clearly become more comfortable with COVID mitigation measures and are ready to forgo the candy chute and get back to ringing doorbells.
"Americans plan to spend more than ever to make this Halloween a memorable one," said Matthew Shay, NRF President and CEO in a statement. "Retailers have implemented a number of measures, such as bringing in Halloween products earlier than normal, to ensure their shelves are stocked with seasonal candy, décor and other items ahead of this important holiday."
An estimated 65% of Americans intend to celebrate Halloween or participate in Halloween activities this year, up from 58% in 2020 and comparable to pre-pandemic levels (68% in 2019). Additionally, average spending is also predicted to rise, with consumers planning to spend $102.74 on costumes, candy, decorations and greeting cards, $10 more than last year.
The top ways consumers are planning to celebrate include:
Handing out candy (66%);
Decorating their home or yard (52%);
Dressing in costumes (46%)
Carving a pumpkin (44%); and
Hosting or attending a party (25%).
These per-person averages also are being boosted by earlier shopping: 45% of consumers were planning to shop in September or earlier, with another 39% shopping during the first two weeks of October.
"The NRF research noted that consumers are shopping earlier than ever for Halloween, and this seems to be a reflection of both concerns over shortages and price inflation having an impact on product availability," said Nikki Baird, VP of Retail Innovation at retail technology company Aptos and a former retail analyst. "Throw in that kids under 12 may potentially have access to COVID-19 vaccines by the end of October, and NRF may actually be under-estimating willingness to spend. This means the biggest risk to Halloween spending in 2021 is not consumer confidence at this point — it's continued supply chain disruptions and availability of merchandise to meet consumer demand."
Households with children are much more likely to celebrate Halloween — 82% compared to 55% in households without children — and will spend more than twice the amount of childless households ($149.69 compared with $73.57).
Total spending on costumes in particular is expected to be the highest it has been since 2017, at $3.32 billion, and interest in pet costumes remains high with one in five intending to dress their pet up for Halloween this year.