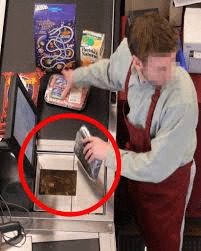 The holidays are supposed to be a happy time. Kids get presents; families come together; and retailers enjoy their most significant sales of the year. It seems almost criminal to dwell on everything that can go wrong this season, but unfortunately there are plenty of holiday-related risks that require special attention, including:
• The influx of minimally vetted seasonal workers who could potentially steal confidential data, loosely guarded products or cash;
• Higher shrink levels arising from increased shoplifting opportunities due to heavier crowds; and
• Workplace injuries and/or damage to products or facilities from a combination of additional store decorations and minimally trained temporary employees.
Temporary Workers, Long-Term Problems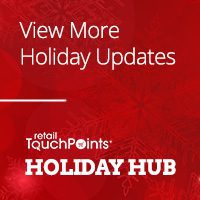 While few companies will be hiring seasonal workers on the scale of Amazon, which plans to bring 120,000 temporary employees on board this season, retailers will undoubtedly be expanding their payrolls to deal with the holiday rush. JCPenney will be adding 10,000 workers, a 25% increase over last year; and Target will be beefing up its DC and fulfillment operations by 15% with 1,000 additional hires.
These workers represent a risky pool of people precisely because their tenure with the company will be time-limited. "Retailers need to think about what people's motivations are for seasonal work," said David Meyer, VP of Product Management and Online Business at OneLogin. "It's not about loyalty to the company or building a career, it's about maximizing their income. They won't have the intrinsic motivation around loyalty that permanent workers do, and companies typically don't perform highly detailed background checks, because these people won't be around for too long."
While temporary employees may steal products or cash, their access to corporate and customer data is potentially an even bigger risk for retailers, according to Meyer. Even something as seemingly innocuous as a list of the company's employees could be valuable to a competitor, or to a hacker seeking data for future phishing expeditions.
To help mitigate these risks, retailers need comprehensive automated onboarding and offboarding processes to manage temporary workers. These solutions allow a company to limit access to sensitive information while the person is employed, and to cut it off completely after the employee leaves. Offboarding processes need to be in place at the very beginning of the hiring process. That's because some workers may leave before the season is concluded, for reasons both innocent (they found a better-paying seasonal job or a permanent one) or nefarious (they have accessed the data they were seeking and want to leave before the theft is discovered).
Other strategies retailers can employ to protect themselves include:
• Automate the onboarding and provisioning processes along with the offboarding/deprovisioning processes with temporary employees;
• If HR resources are limited, consider using a third-party firm to conduct at least minimal background checks on employees; and
• Figure out the minimal amount of access to corporate systems each worker will need in order to do his or her job, and instruct full-time employees not to simply share their passwords if a new hire needs to use a program. "The smaller you draw that circle, the less you'll be exposed if the background check missed something," said Meyer.
Top Four Most Stolen Items
Big crowds in stores are a welcome sight for any retailer, unless they are providing cover for criminal activity. This can come in the form of employee theft and other sales reducing activities (SRAs) as well as shoplifting or organized retail crime.
The holidays are prime time for such losses. The retail cost loss burden for 2016 is expected to be $132 per person, but more than one third, approximately $50, is incurred during the final quarter of the year, according to the 2016 Retail Holiday Season Global Forecast.
"Building holiday inventories earlier and specifically for high-risk items may lead to increased sales reduction pressures, including markdowns and shrink throughout the fourth quarter," said Ernie Deyle, a retail loss prevention analyst who authored the report, which was sponsored by Checkpoint Systems. "Despite more than one-third of the year's retail sales expected to be registered in just these three months, more than 40% of SRAs are also incurred in this same time period."
The report identified the products most at risk of being stolen in the U.S. during the holiday season:
• Apparel;
• Children's toys;
• Electronics; and
• Electronic accessories.
'You'll Put An Eye Out, Kid'
Not all risks threaten the bottom line; some threaten the safety of workers and physical facilities. A big risk in hiring temporary workers is that they will be unfamiliar with the layout and workings of the stores and warehouses where they are working. A study from the Travelers insurance company indicated that one in four employees will be injured within their first year of employment.
Combine that statistic with the crowded aisles and holiday-themed decorations in place this season, and there is genuine reason for concern. Travelers has provided some useful tips for keeping the workplace, and workers, safe:
Make sure new hires are familiar with their surroundings and responsibilities. While they may have a lot of industry experience, your unique facility is still unfamiliar territory to them;
Train employees in proper lifting techniques and ladder safety;
Ensure that your candles are battery operated. Decorations can contribute to potential accidents and injuries. In a busy retail environment, or even in the office, faux candles may be best;
Choose your decorations wisely. Some of them may be combustible. Things like paper, decorated trees and wreaths will increase the fire load in an area. Keep them away from heat or other ignition sources;
Use extension cords properly, and be sure you are not stringing multiple chains together in order to extend a decoration to an area where the plug cannot reach. Aside from a potential trip and fall incident, this could also cause a fire hazard;
Choose smart locations for any additional holiday displays and products. Be sure you are not covering up emergency exit signs, overcrowding aisle ways, or any place that would make it difficult to get out in an emergency situation;
Be sure decorations are secured properly and foot traffic can navigate easily around them, especially when it comes to big displays;
Maintain appropriate inventory levels. Overstocking shelves could result in items toppling onto staff or customers; and
Scan your facility to make sure it is safe for customers and employees. It should be a part of everyone's daily process.