The impressive marketing and branding efforts have catapulted Shoptalk to the top of the events-on-your-radar list for retailers and brands, but the 2018 speaker lineup and massive 1:1 meeting setup has cemented the conference as one of the top "big" retail events-to-attend.
As press attendees, it honestly was difficult to decide which sessions to cover and which meetings to schedule. Here's a wrap-up of our key takeaways, in addition to the Quick Quotes article we shared last week: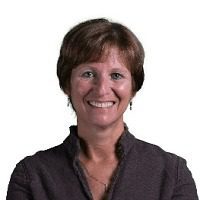 Debbie Hauss, Editor-in-Chief
Don't Force Innovation Down The 'Throats' Of The Company
Most executives won't argue that innovation is bad, but executing an organization-wide effort out of the gate often is too much for company leaders to bear. "Make a smaller investment to test first," noted Dana Randall, Head of Innovation at Tapestry (Coach, Kate Spade and Stuart Weitzman brands). "Validate what you need to validate…to gain confidence across the organization."
The ROI of a project also could deter business stakeholders from buying in to innovation experiments. "If you say as of minute one, 'I need an ROI,' it won't do," noted Andreas Wuerfel, Director of the Global Innovation Community at METRO Accelerator, powered by Techstars. His recommendation? "Dare to do it. Years one and two, don't ask for an ROI, but years three and four definitely ask for an ROI."
What We All Can Learn From Macy's And Target
During Day One keynotes, Jeff Gennette, Macy's CEO and Brian Cornell, Target CEO talked about their companies' latest initiatives. They didn't share company secrets, but what they did share can help other retailers home in on strategies and technologies to prioritize in 2018. Strategies to watch include:
Macy's:

Social efforts: #MacysBeauty is focusing on using advisors as micro-influencers; the brand will be live on Instagram stories to help shoppers match outfits.
Inventory overhaul: Macy's is "editing to reduce the sea of sameness in our stores," noted Gennette. Stores will offer a reduced number of overall SKUs, while adding exclusive and limited-edition products.
Promotion Clean-Up: Working on simplifying the approach to pricing, Macy's is editing its promotional efforts, although "we still have a long way to go on this," Gennette said.
Motivating the "Thrill of the Hunt": The brand is planning to open more than 100 new Backstage stores in 2018.
Target:
Acknowledging the Rise of On-Demand: Rather than trying to insist shoppers come into the store every time they access the brand, Target is focusing on delivering products to shoppers' doorsteps and their car trunks.The Shipt acquisition is furthering these efforts.
Investing in the Frontline: Noting the importance of "taking care of our guests," Cornell said Target is adding more associates to the stores and they are getting higher pay.
Community Drives Social Commerce As A New, Powerful Channel
Poshmark has literally put the power of shopping into the hands of the shoppers. It's referred to as the "Fashion mall for the social media generation," according to CEO Manish Chandra. With "seller stylists" in charge of promoting, merchandising and shipping products, the community-oriented marketplace showcases more than 25 million items for sale from 5,000 brands in any given day. "Our users curate more than 10 million items per day and have more than five million followers," Chandra said.
The golden ticket for Poshmark is the core of the brand: "It's not personalization, it's being personal," Chandra explained.
Although Chandra and his team decided to keep the marketplace mobile for the foreseeable future, they do not discount the importance of in-person interactions. So, the marketplace hosts live "Posh Parties" four times a day at various locations around the U.S.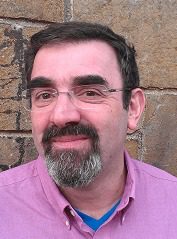 Adam Blair, Executive Editor
Voice Commerce Turns Up The Volume
The upcoming shift from text to voice in retail could make the move from desktop to mobile look sluggish by comparison. "According to comScore, 50% of all searches will be by voice by 2020," said Michael Haswell, Director of Global Business Development for Google. As many as "30% of searches will be voice-only by 2020, according to Gartner, and already 72% of voice-activated speaker owners say it's become part of their daily routine."
To be truly successful, though, voice won't be able to stand alone. "In shopping contexts, you need to see things, so we see a world where it's voice in and potentially visual out," said Haswell. "Smartphones, not the 'air freshener' sitting on your counter, become particularly powerful."
Panera Bread already is moving ahead with voice, even though the technology still has kinks to be worked out. "We fully recognize that we're not going to get it right the first time," said Mark Berinato, VP of Digital Experience. Berinato gave an example of the need to rethink interactions from a voice-specific perspective. Ordering a sandwich via a visual medium, such as a smartphone app, lends itself to showing a previous order and giving customers the option to re-order with a click. "However, with voice, the second a voice assistant starts reading out the specifics of a sandwich order — no mayonnaise, extra bacon, wheat toast — it can take 45 seconds" — an eternity in the speeded-up world of voice commerce.
Can Digital Natives Conquer The Physical Retail World?
Brands that made their mark online enter the brick-and-mortar world with very different attitudes than traditional retailers. "In our generation, we don't need stores," said Ethan Song, Co-Founder and CEO, Frank and Oak. "Having a store is a choice you need to make for your brand. It's about what kind of experience you want to offer."
Frank and Oak, a men's apparel retailer with 17 locations in Canada, believes in using "stores as media," said Song. "We don't open stores in order to build our markets; we open where we already have a presence in order to build up the brand."
However, even these digital natives admit that there are challenges to running physical stores. "The challenge for us came when we had more than five stores," admitted Song. "With the first few, you staff them with people that are already brand enthusiasts. After that, you need to build technology and processes to create that culture and pass it along. You need to open two stores to learn about what kind of experience you're going to have, then open four more to learn how to operate stores. It's a three- to five-year strategy."
Revealing The 'Secret Sauce' Of Home Delivery
Grocery delivery and meal kits are among the most hotly contested areas of retail today. A delivery service veteran, Peapod Co-Founder Thomas Parkinson, shared some of the reasons his company has stayed in operation for nearly 30 years:
• Peapod motivates customers to plan their orders ahead: "A lot of people are planners but don't know it," said Parkinson. "Many of our customers go online to Peapod six times before they actually place their order. They can interact via desktop, mobile, tablet, voice or scanning. They know when the order is coming and add to it over those days."
• Peapod makes it delivery routes more efficient: "The 'secret sauce' to home delivery is density, delivering a number of orders at the same time," said Parkinson. "We use a yield management system similar to what the airlines use. We know where our orders are, so we can offer discounts to customers that are nearby. That helps us 'smooth out' our routes, without customers knowing they're being nudged into ordering when and where we want."
• Peapod uses promotions to make its delivery times more efficient: "We've taken to marketing delivery times on Facebook. For example, volume typically is down on Wednesdays and Thursdays, because people want to get their deliveries closer to the weekend. We offer discounts for people willing to take deliveries on those days, and we also offer something similar to an Amazon Prime-style discount: people can 'buy' a whole year of free delivery if they agree to get them all on Wednesday."
Following are links to our complete Shoptalk 2018 coverage:
Retailer News
Wayfair And EBay Introduce AR Technology For Android Users
Albertsons Creates Digital Marketplace That Bridges CPGs And Shoppers
Macy's Expands VR Pilot To 60 Stores, Will Add Mobile Checkout Nationwide By End Of 2018
JOANN Crafts New Program For Customers Who 'Think Big'
Relationship Marketing Hub Releases Mobile Messaging Features

Radius8 And Tulip Partner To Deliver Mobile Assisted Selling Tool
FedEx Office Will Open Locations In 500 Walmart Stores By 2020
CreativeDrive Acquires 3D Visualization Startup For $100 Million+
Solution Provider News
Amperity Unveils 'Databases' Functionality To Retailers
Affirm Debuts Brick-And-Mortar Financing Option, Integrates With Apple Pay
Farmstead Reels In $2 Million In Funding
AI-Powered Engine Is Designed To Match Apparel Fit To Actual Customers
RevTech Secures $10 Million Funding Round, Prepares Startup Investments
Study: Fashion Retailers Still Must Improve Online Personalization
Alipay Expands Payments Platform To 35,000 Additional North American Merchants
E-Commerce Marketplace Platform Adds PIM Tools
Monetate Will Launch Personalized Product Recommendation Tool