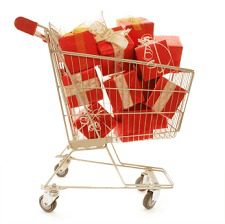 Early indications are that the 2017 holidays will bring good tidings of great joy — at least for those retailers able to convert high consumer confidence and a boost in disposable income into purchases. Deloitte's annual retail holiday sales forecast, released last week, predicted a sales increase of 4% to 4.5% over 2016, with e-Commerce revenues climbing 18% to 21%.
The Retail TouchPoints Retail Strategy & Planning (RSP17) webinar series aired live last week, and all 10 webinars are now available on demand. Just in time for the launch of the holiday season, three sessions provided practical tips on how to be successful in Q4 and beyond, including:
• Maximize Mobile: e-Commerce orders and sales on mobile devices soared during the 2016 holiday season, and that trend will surely continue. Therefore, every element of every retailer's marketing toolbox must be mobile-optimized.
• Go Beyond 'Me-Too' Promotions: Consumers have come to expect deep discounts and free or expedited shipping offers, so retailers must use marketing campaigns to differentiate themselves in other ways, such as by personalizing recommendations or accentuating service capabilities.
• Build Consumer Data As An Asset: Reaching sales goals is critical in the holiday season, but it should not be the only priority. Acquiring new customers and nurturing existing ones is the foundation of year-round success.
Catch A Ride On The Mobile Wave
In the webinar titled Every Day's A Holiday: How To Have A Successful 2017 Holiday Season, Greg Zakowicz, Senior Commerce Marketing Analyst at Bronto Software, explained that retailers must plan for success every day in November and December leading up to Christmas — not only Black Friday and Cyber Monday.
He also urged retailers to pay particular attention to mobile commerce this year. During the 2016 holiday season, mobile commerce increased 54% year-over-year, while e-Commerce overall rose just 18%. To help retailers tap into this mobile sales growth, Zakowicz offered four tips:
Make sure emails render equally well on the different screen sizes and orientations of desktops, smartphones and tablets. "Focus from your mobile strategy on out and everything else will render just fine," he said;
Audit the conversions from promotions on mobile while testing ways to improve them;
Rely on data, not conventional wisdom. For example, "There's nothing wrong with having long emails on mobile devices as long as they're optimized well," Zakowicz noted. "People love to scroll."; and
If you're planning to use paid search advertising, "sink the money into mobile targeting," he suggested.
Critical Holiday Promotions Require A Fresh Approach
Jim Davidson, Director of Research at TurnTo Networks, provided a compelling case for User Generated Content (UGC) within his tongue-in-cheek theme: Forget the Fruitcake: Will Discounts And Free Shipping Lead To Holiday Sales Success? Like the proverbial pass-it-along fruitcake, deep discounts and free shipping promotions are part of the season, but they have become "ubiquitous and expected," he said. Rather than focusing on those familiar essentials, retailers must build campaigns that "stand out from the crowd at the busiest time of the year."
Davidson shared data from a recent report titled Hearing The Voice Of The Consumer: UGC And The Customer Experience. The report summarized a March 2017 survey, conducted by Ipsos for TurnTo, of 1,070 U.S. consumers who had made an online purchase in the prior 12 months. Key findings include:
73% agreed strongly or somewhat that UGC increases their purchasing confidence;
71% agreed strongly or somewhat that UGC improves customer feedback; and
67% agreed strongly or somewhat that UGC creates a more authentic shopping experience.

Davidson offered some suggestions on how retailers can increase the volume of UGC on their sites:

Checkout comments: Ask for feedback on the shopping experience in the confirmation email. The buyer doesn't have the product yet, but they can be prompted to say why they selected it.
Embed review requests in confirmation emails: If the customer doesn't have to click to another page to review the product, they're more likely to do so.
Syndication: Import reviews from any brand site that has them; just make sure to give credit to the original site.
Ask for more: Once a shopper has provided a review, automatically load other products from his or her history and ask for feedback on those; and
Offer incentives: When asked why they haven't submitted UGC, 32% of consumers reported they have "no incentive to contribute." Incentives can be discounts, but they don't have to be, Davidson noted.
Pace Promotions To Build Relationships And Revenues
The session titled Capture, Click, Convert: How To Drive Retail Success During The Holidays showed retailers how to pace their marketing tactics over the course of the season, for the purpose of building relationships with consumers, not just racking up one-time sales. Presenters encouraged retailers to view customer data as an invaluable asset and to design campaigns to enrich that data over the course of the holiday season and beyond.
"The holiday season is a marathon, not a 100-yard dash," said co-presenter Jill Royce, Senior Director, Business Consulting for Salesforce.
In September, before most consumers have started holiday shopping, retailers should focus on getting permission from consumers for communications that will be welcomed during the ensuing months, said co-presenter Ron Pereira, Senior Director Product Marketing, Marketing Cloud, Retail & Consumer Goods for Salesforce.

Retailers need to increase promotional activity in October, including discounting, but "you have to make sure the emails you are sending are timely and offers are relevant to the individual shopper," said Royce.

Even though ringing up sales is critical in November, Pereira advised retailers to showcase their commitment to customer service and to "

nurture one-time buyers to become two-time buyers."

In December, more people are waiting until the last minute to complete their holiday shopping, which gives an advantage to omnichannel retailers. In the week before Christmas last year, sales surged 41% year-over-year. "It's all about driving customers to the store as you get down to the wire," said Royce.

January still offers holiday sales opportunities because approximately 20% of holiday presents are gift cards, Pereira noted. Retailers should focus on turning gift card receivers into customers and to increase the number and size of consumer purchases beyond the value of the gift card.
Stay tuned for additional coverage of RSP17, which included seven other webinars — all available on demand. Additional topics ranged from in-store mapping and unified communications to best practices in personalization.