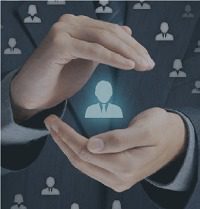 Retailers know that they need to be focused on pleasing the individual in order to be successful in what is called the "Era of the Individual – Era Of I," according to Oracle's recent survey of 300 C-level executives across a number of industries. And "I" includes employees as well as customers.
But although executives across industries acknowledge the importance of the individual, just 13% of retailers gave themselves an "A" grade for these efforts (more than 50% gave themselves a "C" grade), as noted in the survey report, titled: The Era I Enterprise: Ready For Anything.
Yet retailers define the opportunity around providing customers and employees with a highly individualized experience as "massive," noted Mike Webster, SVP and General Manager, Oracle Retail, in an exclusive interview with Retail TouchPoints. Retailers believe that a better individualized experience could boost revenue by as much as 10%. The projected revenue boost was as high as 18% for all types of companies surveyed.
Webster outlined three requirements retailers said they need to fulfill in order to do a better job serving the individual:
Drive on-demand fulfillment, fueled by a single view of inventory;
Provide more self-service options, to allow individuals to use their device of choice; and
Develop more intuitive online experiences, such as contextual search and native navigation.
Learning From The Era Of I Winners
Organizations across all industries that have increased revenue by more than 10% in the past year are leading the way with personalized experiences. They are:
Acting on customer feedback (49%);
Responding effectively to changing marketing conditions (38%);
Offering highly individualized products and services (38%);
Offering highly individualized customer experiences (34%); and
Anticipating customer needs (34%).
So what's holding back the laggards? "They would say their roadblocks are lengthy decision-making processes, long timelines to introduce new technology and outdated legacy technology environments," explained Webster.
The solutions that will help move the needle on Individualization are business intelligence tools, customer experience solutions and industry-specific applications. Additionally, 73% believe that cloud-based IT solutions will help enable scalability and quick reactions to challenges and demands.