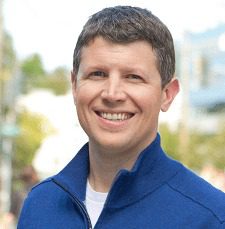 Lowe's, Wayfair, ATGStores.com and Williams-Sonoma/Rejuvenation are challenging the competition — including Amazon — by offering home services from Porch.com.
Launched approximately three years ago, around the same time Amazon was introducing its Home Services, Porch.com has amassed more than $100 million in funding since the inception of the Porch Retail Solution and its first partnership with Lowe's. Ordinarily, competition from Amazon would be a serious concern, but Porch had a different experience.
"We knew Amazon Home Services was coming," said Matt Ehrlichman, CEO of Porch in an exclusive interview with Retail TouchPoints. "And if anyone says they are happy when Amazon enters their space, they aren't. But we had a pleasant surprise. It galvanized Amazon's retail competitors that needed services. It has been a great thing for Porch."
Today, Porch.com services are accessible in more than 140 million neighborhoods across the U.S., offering a large directory of professionals, many of whom are licensed and vetted under the Porch Guarantee. The Porch platform can be accessed via in-store terminals or online via the retailer's web site. The platform is designed to be plugged into the brand's web site and can be up and running in one month, according to Ehrlichman. "Shoppers can add the Porch service to their cart online. We are the only company offering that. It's better than what Amazon is trying to do today."
Porch's first partnership was with Lowe's, which led the company's Series A financing. Today, Porch.com services are available nationwide across Lowe's 1,720 stores. Rejuvenation — a Williams-Sonoma company — is the latest partner to join the Porch network. Additionally, Porch reports that it is the exclusive home services marketplace platform for all retailers looking to implement home services.
Prior to launching Porch.com, Ehrlichman and his team developed the platform internally out of the Seattle headquarters and invested heavily in data. "We do in-depth background checks and vetting" on the guaranteed service professionals before they are backed by the Porch.com Guarantee, he explained. Additionally, Ehrlichman uses Salesforce for its sales team and Google for analytics.
Personal Experience Drove Porch.com Development
After starting his first technology business in 2000, Ehrlichman was ready to kick off another venture around 2012. At the time, Ehrlichman and his wife were in the process of building a new home and did not know how to find good services providers. "We had no idea who to hire, what it should cost, and which people we should be using," he explained. "There is a huge amount of anxiety related to work around your home."
That type of personal connection to a business challenge is a key to launching a new venture, Ehrlichman said. "You have to be attached to the problem — feel it personally. It takes real passion to start a business and it's hard to sustain the energy needed if you're not personally connected."
Ehrlichman's Business Tips For Entrepreneurs
Ehrlichman offers three tips for other entrepreneurs considering starting a new business:
Be ready for a long journey. Make sure you are going to be passionate about it.
Focus. The power of being able to focus is so important. You'll have lots of different options and ideas, but it's vital to be able to test quickly then focus strategically on the most important things.
It's all about the people. The people you build your business with will become your best friends. You will spend huge amounts of time with them and they will make or break the company. Pick people carefully: It's paramount to choose who you really want to work with.
Ehrlichman has been influenced by a number of different mentors during his career; most recently Antonio Gracias, who led the Porch.com Series B funding. "He has become a mentor for me," said Ehrlichman. He also has acquired business insights from author Jim Collins, who wrote Built To Last and Good To Great, as well as Warren Buffet, who has taught Ehrlichman how to take a long-term view on business.
What's next for Ehrlichman and Porch.com? Although he was not able to share specifics at press time, he said more announcements and partnerships are cooking and will be announced during Q3 2016.