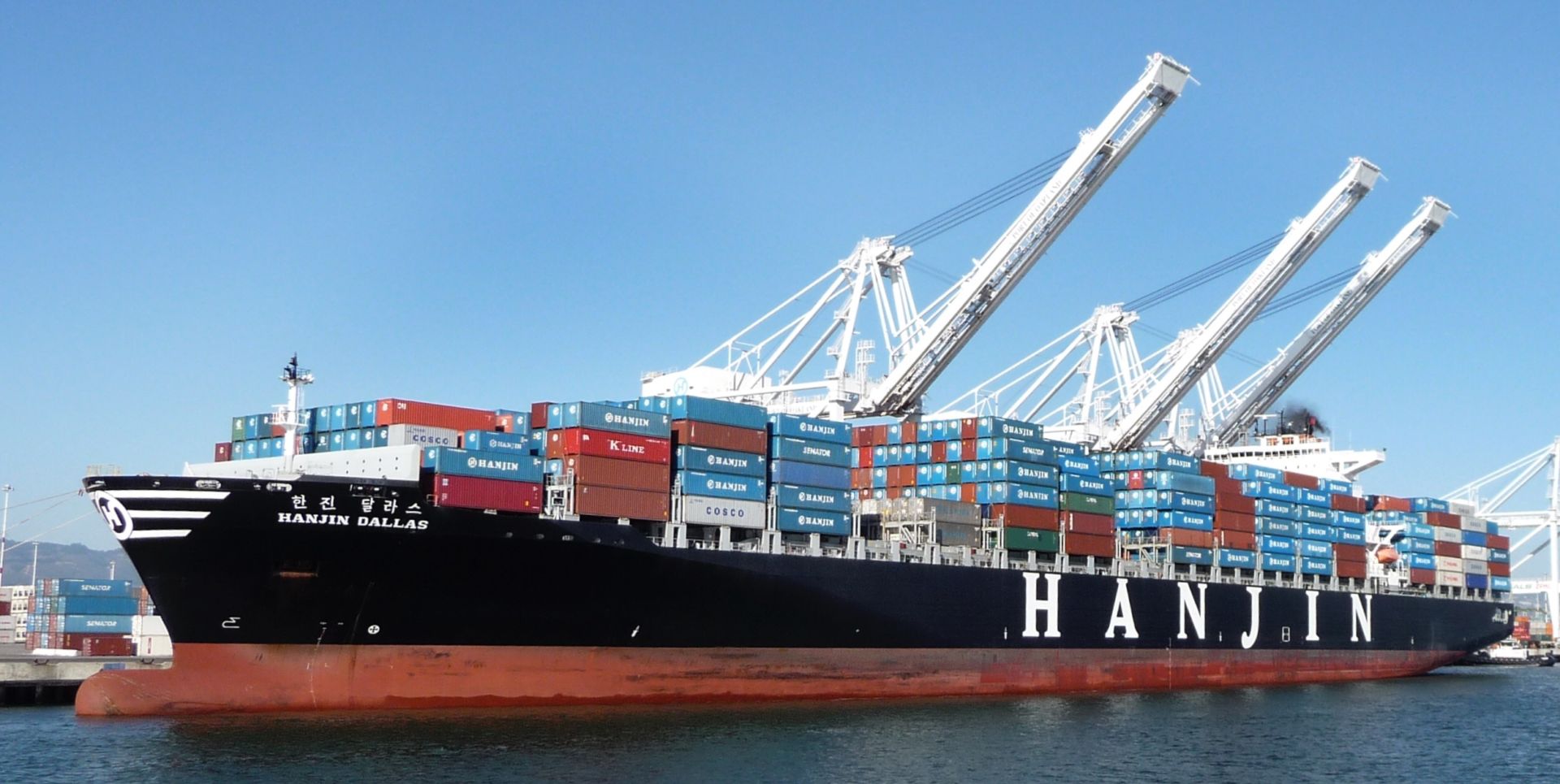 After four weeks of tension, uncertainty and fears over missed deadlines for holiday deliveries, bankrupt and embattled South Korean shipping giant Hanjin Shipping Co. has unloaded more than $14 billion worth of cargo from containers around the world. And with that, the retail industry has managed to breathe a small sigh of relief.
Despite earlier holiday optimism, 2016 has been decidedly grim for some retailers; with sales numbers declining and in-store traffic reaching record lows, the prospect of having merchandise shortages during peak selling season was too much for struggling retailers to even think about.
According to Fortune, 28 of Hanjin's 97 stranded vessels have been unloaded, while the South Korean government negotiates with port authorities in New York, Singapore and Mexico on more potential cargo unloadings. But 34 Hanjin ships remain stuck at sea, and another 35 vessels are headed back to South Korea —and it is unclear whether those ships are still carrying their cargo. So what do we know?
Be Prepared For Disruption
If retail ever needed an example of the importance of supply chain continuity and its potential for disruption, the Hanjin Shipping bankruptcy may be the watershed event. Perhaps even more frightening than the bankruptcy itself is the underlying problem of supply chain market prices and what the future holds.
"Retailers have learned that the full-steam ahead capacity overbuild by the carriers over the last decade, and cut-throat price competition that has come with it, has created systemic risk," said Michael Zimmerman, Partner at A.T. Kearney Procurement & Analytic Solutions, in an interview with Retail TouchPoints. "At some point the super-low rate environment cracks when one of the carriers can no longer sustain itself at market prices. Rates on lanes formerly covered by Hanjin have spiked but they are expected to settle in the coming weeks as the remaining overcapacity forces rates back down. Retailers can expect that the pattern will repeat itself."
Take Control Of Your Supply Chain
As holiday decorations begin to go up in stores around the country, some retailers may not be able to keep up with shopper demand, forcing them to drive prices up. Those that have an adaptable supply chain will thrive and have success with their first mile. But for those who relied on Hanjin, the only thing guaranteed for the holidays at this point is uncertainty. If Hanjin is the flashpoint for supply chain disruption, how can retailers be prepared for future events? Following are some key learnings to be applied:
Optimize and automate fulfillment methods. Retailers that can leverage real-time data to predict supply chain disruptions and react accordingly will put themselves in a better position. This is key to ensuring a streamlined supply chain regardless of external circumstances. They should have reliable technology in place that can match supply to demand across their network quickly for responsive planning and analysis to serve and retain their higher-valued customers.
Maximize each location's capacity. Those retailers that can ship from any store are positioned to weather a supply chain shortage or emergency. By having supplies on store shelves rather than in warehouses or shipping containers, retailers have more merchandise within reach and can avoid incurring additional costs. Plus, shoppers can still purchase items through multiple channels and retailers can give products more visibility and improve conversion rates.
Outline risk mitigation strategies. Natural disasters are nearly impossible to predict, but retailers should maintain a robust network of suppliers, distributors and transportation methods so products can be re-routed and, if necessary, alternatively sourced when standard processes are compromised.
And for retailers looking to shore up their supply chain strategies, Zimmerman had a message of caution:
"Retailers have to protect themselves from the dual threat of the more aggressively priced but financially fragile carriers going bankrupt and the larger and financially strong ones raising rates on the argument of their financial stability," he explained. "That means that when they source their capacity they should be looking to award region-to-region and even lane-level capacity to multiple carriers. The results should be lanes split between strategic partners with reliable capacity and more aggressive carriers who will keep the big ones honest without sinking the ship."
Troubled Waters
Hanjin, the world's seventh-largest shipping company by capacity, operates approximately 60 worldwide shipping lines and ships more than 100 million tons of cargo annually, although the company is actually part of an alliance of six shipping companies, further complicating its bankruptcy situation.
Hanjin's financial troubles will force companies to seek alternate sourcing and more expensive transportation strategies, such as air freight, to ensure they have products to meet customer demand, which could well translate into higher costs for retailers.
In fact, when the news broke of Hanjin's troubles, the price of shipping a 40-foot container from China to the U.S. jumped up to 50% in a single day according to a U.S. News Report. The price from China to West Coast ports rose from $1,100 per container to as much as $1,700 while the cost from China to the East Coast jumped from $1,700 to $2,400.
Associations Play Critical Role
The National Retail Federation and the Hardwood Federation led a coalition of 120 organizations representing retailers, manufacturers, agribusinesses and other sectors affected by the Hanjin Shipping bankruptcy, sending a letter to Commerce Secretary Penny Pritzker outlining specific concerns and urging her continued leadership in bringing about a resolution.
"U.S. businesses rely on predictability in their supply chains, particularly during the busiest shipping season of the year," wrote NRF and the other coalition members. "The recent bankruptcy filing has caused widespread disruptions in freight shipments worldwide. The impact on small- and medium-sized companies could be particularly devastating if this situation is not resolved in a timely manner."
One of the concerns detailed in the letter involved the ongoing confusion about the location of cargo, where it will be unloaded and whether a cargo owner's goods would be seized by Hanjin's creditors once the ships are docked. The coalition also told Secretary Pritzker that shippers are facing both higher fees assessed to pick up cargo as well as steadily increasing freight charges as they look for new transportation options.
The coalition thanked Secretary Pritzker for her outreach to the business community thus far and urged her to "continue to work with the South Korean government to bring about a swift and economically beneficial resolution that will allow cargo to move through the global supply chain and give certainty to U.S. businesses."