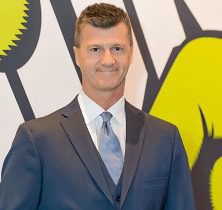 As department stores exert less consumer drawing power, U.S. malls are seeking new types of anchors to build foot traffic. Many malls have been trying to add tenants that, by their nature, require consumers to be physically present, such as restaurants, theaters and fitness centers.
One of the most successful gym chains is Crunch, with more than one million members visiting 250 locations across 24 states, Puerto Rico, Canada, Australia and Spain. In February, Crunch was named Best in Category in the fitness sector by Franchise Business Review's annual list of the top franchises for 2018.
In an exclusive Retail TouchPoints interview, Ben Midgely, CEO and Founding Partner, Crunch Franchising (pictured above), and Brian Kunkel, VP of Real Estate, Crunch Fitness Franchise (below), reveal:
• Why non-traditional retail such as gyms are attractive tenants for malls and shopping centers;
• Why it's important to align a gym chain's business model to that of current mall tenants;
• How a gym's "cool factor" and unconventional offerings can attract consumers and encourage them to extend their stay.
Retail TouchPoints (RTP): How does Crunch sell itself as a tenant for a mall or shopping center?
Ben Midgely: Typically, we don't have to call on the mall owners — more and more, they're calling on us. Large retailers are falling out of favor or are themselves downsizing, and different types of retailers are coming into prominence. With a landlord, someone new has more leverage, and the malls are finding it a little tricky to get the right tenant mix that will draw users in and encourage them to stay for a while.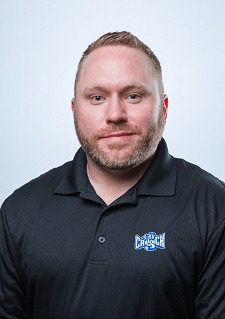 Brian Kunkel: One selling point is that our gyms are busy, and people want to consolidate the trips they make. They'll combine a trip to the gym with going to the grocery store and the pharmacy, so a lot of other retailers get trickle-down sales when a Crunch is located in the shopping center.
RTP: What does Crunch look for in a mall?
Midgely: In making our decisions about where to locate, we're looking at the condition of the mall, as well as its organic traffic. For example, is the mall in a location that people would be driving by anyway, or is it a destination that people make a specific trip to go to?
Kunkel: We find that Crunch franchises do better in regional or neighborhood malls versus that type of 'super-regional' mall. If a mall is drawing people from as far as 30 to 40 miles away, that can create congestion that makes it difficult for our customers to find parking.
RTP: What trends are you seeing in the fitness category as they relate to retail?
Midgely: We're seeing a lot of all-under-one-roof gyms like ours, that feature everything from 100 feet of turf to kettle bells and saddle ropes. In addition we offer proprietary classes with things like working a stripper pole or stiletto strength, for women walking around in high heels. It's also becoming more important to integrate technology. We've invested in our web site to provide online class registration capabilities. We've also worked on integrating our app with things like team competitions and fitness-related retail purchases. To get people to physically take action, you have to spend a lot of time integrating people's fondness for convenience. We've found that the more fun and engaging you make it, the better chance you have.
RTP: What's needed to make a gym's tenancy a 'win-win' for both the mall and the fitness center?
Kunkel: Malls want to line up a gym that's consistent with the rest of their tenants. If it's a value fitness chain, for example, they would want to locate it near a Dollar Tree or a similar store. If it's a higher-end gym, it should be located closer to the high-end retailers.
Midgely: Space is another important consideration. For example, a Life Time Fitness with integrated wellness and lifestyle facilities could take 80,000 to 100,000 square feet, but we will do only 40,000 square feet as a maximum. Additionally, for malls that are trying to revitalize themselves, you want to add a bit of a 'cool factor' — something that someone else doesn't have. We've done a complete redesign with materials to provide a more cutting-edge, upscale feel for our locations.
RTP: Can experiential retail like a gym combat the e-Commerce wave that has been shrinking mall traffic?
Midgely: People have to integrate some kind of activity into their lifestyle, particularly as they get older. In terms of malls fighting e-Commerce, we're seeing retailers like Macy's, Kohl's and Best Buy starting to have some positive momentum again. They're adjusting to the new realities of retail. I don't think we're near the end of brick-and-mortar retail by any means, but we're well into its transformation. I personally love the convenience of shopping online, but I like going out if the experience is interesting. I think in the next 10 years you'll see more interesting and engaging mall spaces that will successfully hit the nail on the head.