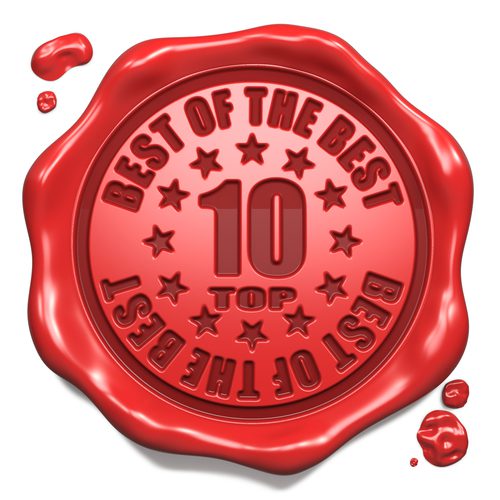 With 2014 coming to a close, retail businesses are increasing focus on satisfying their customers' wants and needs across all touch points.
Although mobile and wearable technology gained momentum in the first half of the year, customer loyalty and social media came to the forefront in the second half, as well as cutting-edge technologies designed to help improve the brick-and-mortar experience.
The top 10 articles for the second half of 2014 reaffirm the need for retailers to understand consumers' unique omnichannel journeys, and create compelling and personalized experiences along the way.
The Top Most-Viewed Articles:
1. Flash Sales And Daily Deals: A Passing Fad?
Flash sale and daily deal retailers such as Zulily and Gilt Groupe entered the retail scene in the late 2000s, and piqued consumer interest with their unique business models and marketing tactics. Despite their innovative approaches, some of these merchants are now experiencing financial instability. As a result, some industry experts question the long-term success of flash sales and daily deals.
2. Relationships, Not Rewards, Are Key To Successful Loyalty Programs
Consumers' overall engagement with traditional loyalty programs has declined consistently over the past four years, causing retailers to modify their approaches. While points programs, discounts and rewards used to play major roles in the loyalty industry, businesses are now tasked with personalizing their programs to individual customer tastes and preferences. After all, customers' satisfaction with loyalty programs is approximately five times higher when they receive relevant communications, according to the 2014 Bond Brand Loyalty report.
3. 14 Retailers Win 2014 Store Operations Superstar Awards
For the third year, Retail TouchPoints presented the Store Operations Superstar Awards, a program designed to honor companies that have implemented the most innovative, successful store operations tactics in the following categories: Workforce management, social and mobile strategies, inventory management and loss prevention, and customer engagement. A selection of the 2014 Store Operations Superstar Award winners include: Deb Shops, GameStop, Safeway and TUMI.
4. Connecting Social Media And The Store
Over the past few years, retail executives and analysts have questioned the bottom-line impact of social media. But Vision Critical research confirms that 40% of all social media users have purchased items online or in-store after sharing or "favoriting" them on Facebook, Twitter or Pinterest. Noting this trend, retailers are now looking to effectively integrate social media strategies into their brick-and-mortar stores. For example, Nordstrom started using Pinterest to identify popular products and encourage social engagement, and it now promotes the "most-pinned" items in stores.
5. GameStop Begins Chain-Wide Beacon Deployment
In August 2014, GameStop rolled out beacon technology in 36 test stores throughout Texas. With the beacons placed on numerous shelves throughout the store, customers can use their smartphones to access custom content, active promotions, discounts and offers, product ratings, reviews, screenshots and game trailers. Beacon promotion platform provider Shelfbucks installed the technology and is in charge of monitoring the hardware operations and battery life. The implementation is part of GameStop's plan to take a more proactive approach to understand industry trends and cater to the modern consumer.
6. Retailers Use Social Media To Build Communities And Strengthen Consumer Connections
More than half (55%) of retail leaders have expanded their customer base using social media, according to a report from Aberdeen Group. Retailers such as Belk, C. Wonder, Glam Grab and Threadless are incorporating social media into all aspects of the customer journey by implementing social merchandising, social commerce, interactive campaigns and online communities.
7. Zara Implements RFID In 700 Stores
Inditex Group installed an RFID-based Inventory Intelligence solution from Tyco across the entire Zara chain. By capturing a 360-degree view of inventory across 700 stores, Inditex will be able to create detailed merchandise plans, better tailor product assortments and deliver a streamlined experience across the Zara chain.
8. Tommy Bahama Launches New Online Outlet Experience
As part of a five-year plan to spur omnichannel growth, Tommy Bahama launched an e-Commerce outlet store using the hybris Commerce Suite. The retailer wanted to accomplish two goals in opening the online site: Reward existing customers with off-price options and acquire new customers. The store is designed using a flash sale experience, which encourages shoppers to make impulse purchases. Following the site's first sale in January 2014, Tommy Bahama continued to see an increase in year-over-year sales on its original full-price e-Commerce site. In fact, the outlet site was the highest referrer of new visitors to the full-price site.
9. Holiday Planning Heats Up As Summer Sets In
The Retail TouchPoints editorial team released a detailed 12-part report that offered a sneak peek into the top trends for the 2014 holiday season. Touching on social media, mobility, inventory planning and personalization, the Holiday Guide spotlighted the top tactics and strategies retailers needed to consider to create an exemplary holiday shopping experience. A variety of industry thought leaders also shared their tips and best practices for the season via detailed bylines. The Holiday Guide was a must-read for any retail professional interested in optimizing their in-store and online experiences for the holiday season.
10. Innovative Technologies Revolutionize The Shopper Journey
State of the art technologies are redefining the way shoppers are venturing through the browsing and buying journey. In 2014, retailers such as American Apparel, Heels.com, Macy's and Smartfurniture.com took the initiative to explore these technologies and stand out among industry competitors. In this first installment of a two-part report, these merchants shared why they decided to implement cutting-edge solutions such as personalization platforms, visual search, beacons and augmented reality.