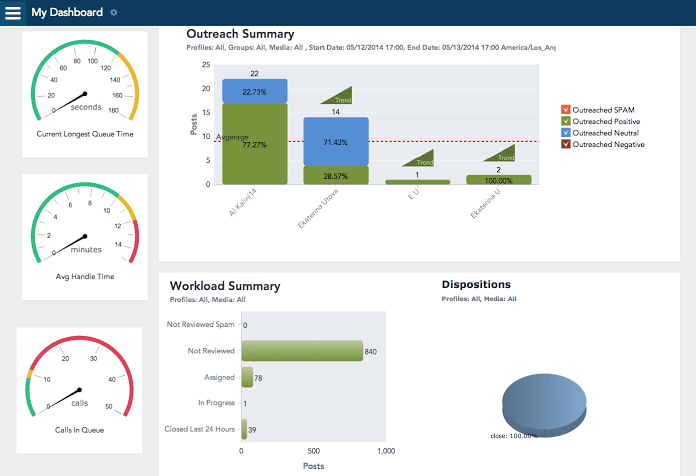 Customer service is a pivotal part of the browsing and buying journey. Service agents, as a result, play an important role in educating consumers, answering questions and creating a more enjoyable shopping experience across all channels, including via email, phone and social media.
The Five9 Summer Release, an update to the Five9 Cloud Contact Center Software, includes multichannel applications that integrate social, chat, email and mobile. Each app is designed to allow contact center representatives to engage with customers on their preferred channels and devices. The apps are powered by Five9 Connect, which includes a Natural Language Processing (NLP) engine that filters and categorizes interactions, eliminates spam and determines author sentiment to identify only the most important inquiries.
Five9 Social empowers customer care agents to respond to questions and complaints posted on social networks such as Facebook, Twitter, YouTube and online communities. Designed for the specialized needs of contact centers, the app enables users to manage social care based on traditional contact center KPIs and service-level agreements.
Five9 Chat offers consumer-to-agent chat from mobile or web devices, giving agents the ability to respond, record and manage multiple chat interactions. Five9 Mobile provides mobile customer care for connected customers by leveraging IVR scripts to develop once and deploy on multiple touch points. Customers can select email, chat or call back options to connect with representatives, ask questions and provide feedback.
Five9 Email filters and routes email requests to agents who have access to assistance, search and customer history, ensuring that the proper agent responds to the right email.
The release also gives agents a multichannel desktop so they have access to a simplified cross-channel experience, a supervisor dashboard that offers better reporting capabilities and CRM integrations with companies such as Zendesk.