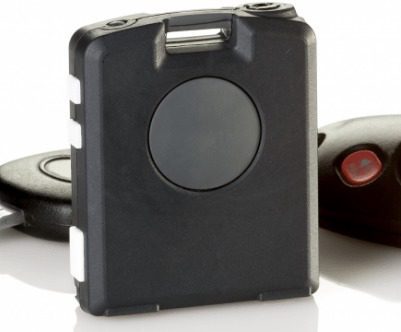 The Container Store, a retailer that has long embraced an employee-first culture based on real-time interactions, has made customer service and internal communication even easier for those working within its stores. The retailer is rolling out Theatro voice-controlled wearables nationwide to replace its basic walkie-talkie communication system.
The Theatro Communicator wearables are now utilized by more than 3,000 employees in 70 of its 80 stores, with the rollout continuing to all remaining locations and new stores by the end of 2016. Theatro first implemented the voice-controlled wearables as part of a pilot program in The Container Store's Austin, Tex. location in 2013, before extending the technology to seven Dallas locations.
With the wearables in the hands of more employees, The Container Store aims to:
Improve employee-to-employee communication across all stores;

Boost employee efficiency;

Reduce costs for in-store operations; and

Foster a "heads up" customer service experience, emphasizing eye contact between the associate and the customer during the buying experience.
Eliminating Clutter
Prior to using the devices, Container Store employees would sometimes spend time walking through the store to find other employees, or take a walk back to the stock room to find a product themselves rather than use the walkie-talkie, according to John Thrailkill, EVP of IT and Business Development for The Container Store.
"In retail stores, you often have walkie-talkies to try to communicate, which under good circumstances work pretty well," Thrailkill said. "But as soon as you add a lot of employees and you have a lot of communication happening, it just breaks down because it becomes cluttered."
Getting rid of this clutter was a high priority for Thrailkill, a 2014 Retail Innovator Award winner. He estimated that 70% of the messages that an employee hears through a walkie-talkie at any given time are not meant for them. However, if a user wants to speak to anyone, either on the sales floor or in the back, with the Theatro Communicator, all they have to do is state the person's name in order to be directly transferred to them. This means employees will only be sending and receiving messages directed to the intended recipient, eliminating unnecessary dialogue that may be confusing.
"While the employee is with that customer, looking at that product on the shelf, they can ask the system for an inventory availability on that item," Thrailkill said in an interview with Retail TouchPoints. "They can read the SKU number into the system, and it says the store has 30 of these products on hand, without the user having to go to a computer — which is great. I can ask the system 'Who is near the stock room?' and it will tell me 'Melanie is near the stock room' and it also tells me if she's engaged with the customer or not. If she's not with a customer, I can now create a one-on-one conversation with her and ask if she can grab 20 more of these products that the customer needs."
Simplifying Communication In Design And Function
The Theatro Communicator is lighter for store associates to carry than a walkie-talkie. It's smaller than a credit card, weighs just 1.5 ounces, and can clip onto a belt loop or shirt collar. The technology delivers battery life ranging from six to eight hours.
Powered by WiFi infrastructure, the wearables provide four modes of communication for users:
Employee-to-Employee;

Employees-to-Groups, such as departments, different store locations or even the company headquarters — enabling associates to interact with upper management teams;

Employee-to-Machine, including voice-controlled price checks and inventory SKU lookups; and

Machine-to-Employee, including system alerts regarding real-time sales updates, order pickup status and inventory availability.
The wearables include an app that also enables managers, district managers and headquarters personnel to communicate from an Android or iOS smartphone directly to the ear of any employee on the store floor. Store management can talk privately to employees, leave messages or make announcements, from virtually anywhere.