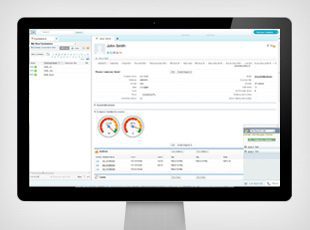 Some retailers are focusing on social good and responsibility by forging relationships with charities and non-profits. But there are other retailers, like TOMS, that could be described as "movement-based organizations," and have social good and charitable giving at their core, according to Zita Cassizzi, Chief Digital Officer at TOMS.
Since its inception in 2006, TOMS has extended its "One for One" business model to consumers worldwide. For each item sold, the company will give one to a person in need. While TOMS is known for its slip-on shoes, the product line has expanded to include reading glasses, sunglasses and even coffee.
"We are a movement-based business and even the way TOMS started in 2006 was very focused on word-of-mouth and organic growth," said Cassizzi in an interview with Retail TouchPoints. "Having that relationship with our customers is most important for us. It's so much more than just selling shoes; we're having our 'tribe members' join a movement with us."
To activate and nurture meaningful relationships with its "tribe members," TOMS uses the Salesforce Service Cloud, which helps provide a 360-degree view of customers, their past purchases and interactions, and overall sentiment.
"We wanted the best tool possible to help us deepen that relationship with our customers," Cassizzi said. As the company grew, and expanded to include a strong e-Commerce presence, two brick-and-mortar stores and distribution partnerships with multiple retailers, it became more difficult to keep deep connections with customers. "We turned to Salesforce because we want to build even stronger and longer lasting relationships with customers, and connect our employees."
A Service Revolution
Initially, call center agents in the U.S. and Europe used Service Cloud so they could better manage phone calls and social media inquiries. But TOMS doesn't focus on traditional performance metrics, such as average handle time—or the total time it takes to resolve customer issues. Instead, the brand and retailer focuses on customer happiness and their overall influence on the entire TOMS movement.
"We have a customer happiness guarantee, so we're not going to use average handle time as a key metric to make decisions," Cassizzi said. "We're a story, we're a movement and we want to have relationships with customers. We measure success by figuring out if we took care of the issue the customer had, if they're satisfied and if they joined the movement. It's more about those metrics than just efficiency."
Because the primary customer base for TOMS is Millennials, the brand finds it paramount to be present and active across channels, especially social media.
"Most of our customers are using social media as a regular channel versus an outlet to rant or rave about something," Cassizzi said. "It is a key channel for all types of conversations." Although TOMS has a dedicated social media team, call agents also have access to social media and consumers' social accounts and feedback via Service Cloud.
Implementing Service Cloud was the first phase of working with Salesforce, and TOMS is collaborating with the solution provider to develop a plan for 2015, according to Cassizzi. She added that because the Service Cloud platform is so scalable, the company can easily build on the technology as time goes on.