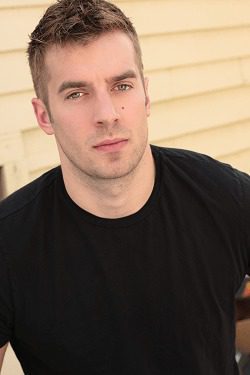 Working to deliver a more relevant customer experience, TUMI was seeking to consolidate business functions "that have a direct relationship with the customer on a 1:1 basis," noted Charlie Cole, Global Chief eCommerce Officer at Samsonite and Chief Digital Officer at TUMI. "We thought all these functions should live in one place," he explained, "including online analytics, customer service, sales (retail/online/outlet/drop ship), warranty, repair, email send/open/click, social graph data…"
Finding the right solution was a challenge, Cole explained: "We didn't necessarily know where in the vendor landscape we were going to end up, so we talked to all sorts of partners, including email, personalization, more traditional CRM, etc." After a thorough search, Cole and his team landed on the Customer Data Platform (CDP) from AgilOne. In this Q&A, Cole shares his learnings and results from the implementation.
Retail TouchPoints (RTP): What solutions/technologies did CDP replace?
Charlie Cole: A combination of a legacy CRM system and an ESP [email service provider].
RTP: How did you select a CDP partner?
Cole: We looked at approximately 12 vendors in the nebulous space at the time, demo'd all of them, talked to various folks in the industry (not hand-picked references — we did some more prospecting to connect with people), and then compared pricing. Nothing revolutionary in process, but certainly it was a thorough undertaking by the team that we all felt good about.
RTP: Can you share any results to date?
Cole: My favorite statistic is in 2017 we sent 40 million less emails than in 2016 and made more money. Our customers are responding to the fact that the stuff they receive is relevant to them as opposed to the traditional batch and blast. Also, our in store clienteling efforts have benefitted as well.
RTP: Do you believe a CDP approach is right for every different type of retailer?
Cole: Yes.
RTP: Are you doing everything you can at this point with your CDP or will you be looking to expand its capabilities?
Cole: We certainly are not doing everything. A CDP at its core is really a means to an end. The challenge is to understand all the different application layers that it could enable. For example, our initial focus was really on messaging. Now, we are starting to get pretty good on using at as a tool to enable on-site personalization. Then, how should it be used as a tool to improve customer service?
RTP: Are there any data security or privacy concerns that have come up in discussions about how you're using the CDP?
Cole: Sure. This should certainly be part of any vetting process.
RTP: Is your use of your CDP affected by GDPR?
Cole: Yes. Where data is stored matters, so we've had to work that out. We incurred some incremental fees here which was a bit of a head-scratcher.
RTP: Do you have any advice for other retail companies considering a CDP?
Cole: I refer back to the above 'means to an end' statement. Don't conflate a CDP with customer touch points. They are two different things. A LOT of application layers will be beholding to your CDP, but that doesn't make them the same thing.