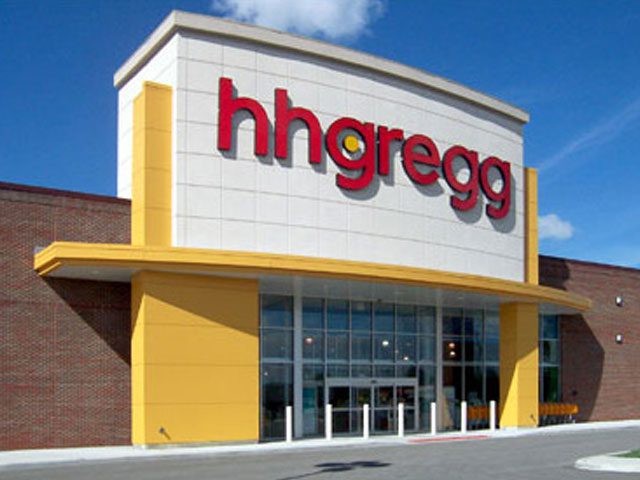 In light of fierce competition in the electronics space due to showrooming and other price-comparing activities, hhgregg has embarked on a brand transformation featuring expanded product selection and an improved customer experience.
Spanning across all customer touch points, including 228 stores and online, the appliance, electronics and furniture retailer is venturing into the first phase of its repositioning. This includes an updated company logo, a series of TV commercials and enhancements to the overall brand purpose.
"It was evident that we as a company had to come up with a completely different experience for our positioning that would resonate with our customers in a different way," said Julie Lyle, CMO of hhgregg, in an interview with Retail TouchPoints. "When you're dealing with a lot of categories we sell, unique product codes have leveled the playing field. Price transparency has given consumers the power and they really demand and expect a difference experience."
However, hhgregg's most prevalent focus will be on improving customer relationships and overall service before, during and after the purchase experience, in an effort to stand out in a highly competitive industry.
"For us, price will always be a factor," Lyle said. "Now, consumers can just enter a UPC code online using their cell phones and get 15 different retailer prices instantly. The reality is people are going to Amazon most of the time, and can get a whole range of products and prices in one click."
Although hhgregg's core product offerings will always play in this value space, the retailer is taking a different approach by having a very compelling price, "but also helping customers through the experience, and offering added value."
Feedback from customers indicated that they wanted hhgregg representatives to help them understand the right products and features for their unique needs. Because shoppers sought a high-touch throughout the entire purchase journey — from initial researching to home delivery — hhgregg plans to integrate new tools for associations in the next year. Specifically, the retailer will empower associates to research products online, tap referrals and offer "white glove" delivery, installation and service.
Implementation is also underway of a new POS system that will help facilitate in-store personalization for hhgregg loyalty club members. Although early in the process, hhgregg is embarking in a journey to completely redesign the store of the future, Lyle noted, which will include "interactive and engaging vignettes."
Hhgregg also will be offering more compelling in-store experiences that speak to the omnichannel evolution by partnering with vendors in home appliances, TV and home theater to showcase their innovation. The retailer also plans to increase community engagement using a multitude of marketing mediums, including social media, store-level activities and TV advertising.
"The reason we're doing this in very measured steps is because we want to get it right," Lyle explained. "Even the campaign we're launching, we trialed the concept and messaging with customers before and during creative, and in post-production. We're really arm-in-arm with consumers all the way through this process."