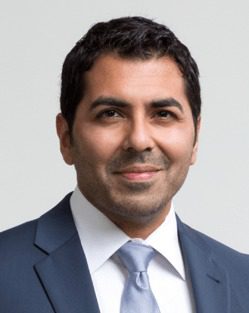 In 2014, DICK'S Sporting Goods realized the bottom-line impact of omnichannel strategies.
The sporting goods retailer's e-Commerce business reached 14.4% of total sales in Q4 2014, up more than 2% from Q4 2013. Executives also noticed another important trend: e-Commerce sales increase by up to 50% in a local market when a brick-and-mortar store is present. This leads to increased sales, since omnichannel customers typically spend three-times more on average than those who just visit DICK'S Sporting Goods stores.
These findings "point to the strength of our entire ecosystem working together within a community," noted Rafeh Masood, VP of Customer Innovation Technology at DICK'S Sporting Goods. This community connection brings the retailer back to the heart of what DICK'S Sporting Goods is all about: Bringing people together.
DICK'S Sporting Goods is also one of the largest omnichannel businesses, with more than 600 stores nationwide and more than $6 billion in annual revenue.
In the below Q&A, Masood, one of Retail TouchPoints' 2015 Innovator Award winners, reflects on the retailer's growth and why omnichannel will remain a priority in the years ahead.
Retail TouchPoints (RTP): DICK'S Sporting Goods was founded in 1948 and now is one of the largest omnichannel retailers in the U.S. How does the entire team keep the core heritage of DICK's alive while adhering to new business demands?
Masood: Remembering the history of the company is important to all of us who work at DICK'S Sporting Goods, even while we continue to grow and innovate. Ed Stack, acting as Chairman and CEO, took what started as a bait and tackle shop in Binghamton, NY, and made DICK'S Sporting Goods into a publically traded company that now has more than 600 DICK'S Sporting Goods locations, 75 Golf Galaxy locations and 11 Field & Stream locations across the country.
RTP: What core trends are impacting your business and technology investments?
Masood: We know that consumers are shopping online and using mobile devices more than ever before, and we have made a concerted effort to adjust our strategy to provide a seamless shopping experience across all channels. As a result, we have seen growth in our e-Commerce business, while continuing to open new stores and enter new markets.
We focus on serving amateur athletes in communities across the U.S. Women's and children's apparel and athletic equipment has seen significant growth and are parts of the business we continue to emphasize.
RTP: Did you face any initial challenges while first developing your omnichannel strategies?
Masood: Our biggest opportunity was the need to grow awareness amongst our customers that we offer the convenience of a seamless shopping experience that includes comprehensive e-Commerce and mobile offerings, as well as features like buy online, pickup in-store.
RTP: How have consumers responded to your more flexible order fulfillment capabilities?
Masood: Our ship-from-store and buy online, pickup in-store offerings have been extremely successful in increasing speed and efficiency and improving the overall shopping experience for our consumers. Both shopping features allow customers to get the products they need and want more quickly. Store associates have all been fully trained on the program to ensure that it is as effective and efficient as possible.
RTP: Mobile has played a key role in your omnichannel strategy: You have a successful mobile app and have implemented endless aisle. How do you plan to increase investments in mobile in 2015 and beyond?
Masood: We continue to look for ways to connect with our customers on a number of levels and through various channels so that they have a seamless shopping experience. We know that our mobile customers are going to continue to expand, and we have additional mobile and e-Commerce initiatives that we will be rolling out in the coming years. We will continue to explore and integrate technologies that will enhance experience and drive convenience for our customers.
RTP: Have you made any recent enhancements to your mobile strategies?
Masood: Enhancing our mobile capabilities is a significant part of our omnichannel strategy both for consumers and for DICK'S associates. We recently updated our app to create a more user-friendly interface designed to improve accessibility and drive users to an omnichannel shopping experience. The app also features access to ScoreCard, our customer loyalty program, as well as local store ads and offers.
Our store associates are now equipped with next-generation mobile devices featuring user-friendly software, which is allowing for better customer service. The device is used to enhance store operations and as a customer assistance tool, providing additional product information. It also key is to enabling our Endless Aisle experience, which allows an associate to order an item for a customer that may be out of stock right from the mobile device.
RTP: How do you plan to improve your geo-fencing services to create more relevant mobile experiences? What messages have you found to be most effective?
Masood: Geo-fencing services send offers and weekly ads to smartphone users within defined geographic areas who have installed the DICK'S app. This capability helps us provide convenience and also relevant offers and content to our customers. We will continue to explore macro- and potentially micro-location services such as beacons to deliver an integrated retail experience across channels.
We have found geo-fencing to be successful in connecting with our customers with relevant content and offers. We continue to look at ways to use technology to engage with mobile users and strive to connect with our consumers where, when and how they want.
RTP: What is the current status of the DICK'S loyalty program? How do you keep it fun, fresh and highly compelling for your customers?
Masood:Compelling deals, rewards, news and regular communication drive the success of our ScoreCard Rewards Program.Our mobile app provides seamless integration with ScoreCard — including the ability to create an account, track points, access Rewards Certificates and make ScoreCard Rewards purchases. Customers with the app don't have to carry their physical ScoreCard Rewards Card or print Rewards Certificates to redeem them. They have easy access to their card and any earned rewards or deals right from their phones.