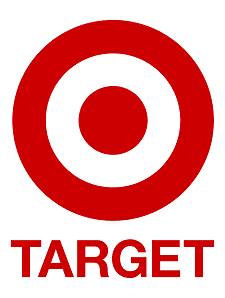 With mobile devices in the hands of employees across all 1,800 stores, Target was able to boost its digital business by more than 25% during 2017, said Mike McNamara, Chief Information and Digital Officer, in an interview with Retail TouchPoints.
After a quick trial in late 2016, Target has now distributed upwards of 50,000 new mobile devices to all stores, with about 25 to 45 per store. "They were a big hit with the stores immediately," said McNamara. The devices — TC51 mobile computers— are supplied by Zebra Technologies.
Each store has 25 to 45 mobile devices that employees use for four primary purposes:
Saving the sale;
Digital fulfillment from stores;
Improving the customer experience – with Line Busting, In-Store Pickup and Drive-Up Pickup powered by geofencing technology (in test in the Minneapolis/St. Paul area); and
Creating business efficiencies.
"For us, it's primarily about the guest first and foremost," McNamara explained. "How do we best serve guests when employees have a smart computer in their pockets? They can save a sale by ordering an out-of-stock item instantly and shipping it to a customer's home. From a guest point of view, this is phenomenal."
As a core part of the digital fulfillment process, the mobile devices help employees facilitate orders placed online and picked up in-store, as well as online orders shipped to customers' homes from the store. As much as 70% of all purchases were shipped out of stores during the 2017 holiday season, McNamara said, which is a win-win for both the retailer and its customers. "It's cheaper than shipping from a remote fulfillment center across the country," he noted. "And it gets purchases to customers the next day or the day after, rather than the time it would take for a long-distance mailing across the country."
In the near future, Target will add Line Busting as a new use for the mobile devices. And Drive-up Purchase Pickup also may be rolled out further. Today the company, which is based in Minneapolis, is offering Drive-up Pickup only in the Twin Cities area. McNamara explained how it works: "As a guest, as soon as you cross a geofence in the car park area of the store, a message is triggered on the mobile device for a store member to come out and deliver the purchase to your car. It is disarmingly quick sometimes.
"It is phenomenal," McNamara added. "Guests absolutely adore it."
With the mobile devices in hand, inventory management processes become more efficient. Employees can control stock and change shelf labels without leaving the store floor, McNamara explained: "They can print a new shelf edge label onto mobile printers. It cuts out a whole lot of unnecessary walking to the back room."
Additionally, because the devices are linked over the retailer's network, items that are RFID-tagged can be managed in minutes versus days. "All apparel and a lot of our home products are RFID-tagged," according to McNamara.
Target Playbook: What To Look For In An Employee Mobile Device
When weighing the options for employee mobile devices, Target has identified three specific priorities, according to McNamara:
Android format: "We wanted something intuitive for team members. All members know how to use a smartphone; and learning the software is the same as other apps on the phone, so they pick it up instantly."
Long battery life: "This may seem like a small requirement, but it's a big requirement. These devices are in constant use. It's important that the battery last for an entire eight-hour shift; and it's important to be able to swap out the battery when there are back-to-back shifts."
No customizations needed: Target was able to implement the devices as-is from Zebra, which sped implementation and kept costs to a minimum.
Making The Business Case For A 20,000-Unit Device Implementation
When asked about the business case/ROI for the implementation of mobile devices across 1,800 stores, McNamara spoke very matter-of-factly: "You have to have them today. It's a core part of the guest experience and store productivity. All we need is a few hundred dollars of 'save the sale' each week and the devices have paid for themselves."
Additionally, McNamara noted, "On the guest satisfaction point of view, the devices have been phenomenally helpful. They have been a really good investment for us."