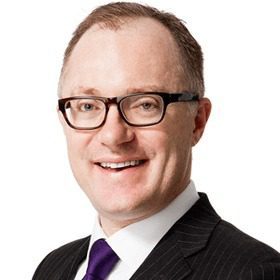 Only a month after Target saw its e-Commerce sales growth dip from 23% in Q1 to 16% in Q2, the retailer's Chief Digital Officer, Jason Goldberger, has left the company. Goldberger had served as the president of Target.com before the brand promoted him to CDO in May.
Brian Cornell, CEO of Target, indicated in a statement to the Minneapolis Star-Tribune that two executives will take on Goldberger's leftover responsibilities as part of the leadership transition.
Mike McNamara, now Target's Chief Information and Digital Officer, will take on the digital side of Goldberger's role, while Chief Merchandising Officer Mark Tritton will be in charge of the pricing and promotions duties.
While Goldberger oversaw the remodeling of the Target e-Commerce site across both mobile and desktop channels, digital channels still represent just 3.3% of the retailer's sales. Given that the company showed its first comparable store sales loss (1.1%) in two years and had a 2.2% decrease in store transactions in Q2, the digital side of Target may have to start pulling its weight better if the company has any plans to outpace competitors when the holiday season rolls along.
Goldberger's departure marks the second time in September that a C-level exec has left Target. Jeff Jones, the retailer's former Chief Marketing Officer, left Target to join Uber as its President of Ridesharing. Target is still searching for someone to fill that position.
As e-Commerce stagnates and in-store traffic struggles continue, Cornell has made it a point to reemphasize low pricing and promotions as a way for Target to bounce back. Since Cornell's assumption of the CEO position in 2014, the retailer has focused more on its "chic" aspect, which has helped boost comparable sales in apparel 20% to 30% for collections shown on mannequins and has boosted home goods sales. But apparel and home goods merchandise only represent nearly one-third of the retailer's revenue, forcing the company to pivot more of a focus on pricing again.
In November, Target will start installing end-cap shelves at the end of its aisles, showcasing more inexpensive items with one price to convey the value of shopping at Target.