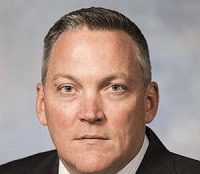 Robert Riesbeck, who was appointed interim President and CEO of appliance retailer hhgregg in February 2016, will drop the "interim" descriptor from his titles. In addition, he will stay in the role of CFO until a replacement is found for that position.
Riesbeck got the top spot when hhgregg parted ways with President and CEO Dennis May after 17 years with the company following disappointing financial results for the previous quarter. The retailer will announce results for its Q1, the quarter that ended June 30, 2016, on Aug. 4.
Prior to joining hhgregg in 2014, Riesbeck was CFO at Sun Capital Partners. Previous positions included CFO roles at Marsh Supermarkets, American Golf Corporation and Nike Inc.
"Over the past six months, we have made progress toward our top company goal of driving sales growth through our focus on appliances, furniture and large, premium televisions," said Riesbeck in a statement. "The team we put in place over the last 12 months will continue to build on this momentum to achieve our company's growth and profitability goals and drive the long-term shareholder value of hhgregg."
In July 2016, hhgregg announced that it would open 25 to 30 new Fine Line store locations over the next two years. There are currently 14 of these high-end appliance locations, connected to hhgregg stores and featuring brands including SubZero, Wolf, Viking, Thermador, JennAir, KitchenAid, Bosch, GE Monogram and Miele.