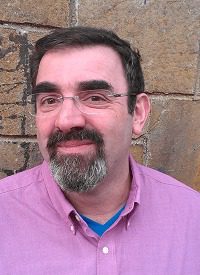 Retail TouchPoints (RTP) has announced the appointment of Adam Blair as the new Executive Editor of Retail TouchPoints. Blair has worked with the RTP team as a freelance writer and held a number of senior editorial and management positions in the retail and trade publication industry.
"We are thrilled to welcome Adam to the Retail TouchPoints team," said Debbie Hauss, Editor-in-Chief of Retail TouchPoints. "As our business continues to expand and we launch new events and content formats, Adam will be integral in helping Retail TouchPoints achieve its long-term goals."
Blair has held senior editorial and management positions at a number of leading trade publications including Executive Technology, Supermarket News, 20/20, RIS News and Vision Monday. He has covered a range of industries including retail and hospitality technology, health care, travel and meetings, vision care, film and the performing arts. In addition, Blair has provided creative, marketing and editorial services for many major companies. He is a graduate of Yale University.