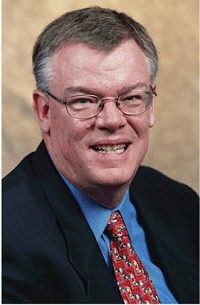 The Oracle Retail Global Business Unit will now be led by Ray Carlin, who has been appointed SVP and General Manager of Oracle Retail. Carlin will be responsible for the division's strategy, enablement, development, sales, service and support, and he will report to Mike Webster, Oracle SVP and General Manager for Retail and Hospitality.
Carlin replaces Jill Puleri, who served as SVP and General Manager at Oracle Retail from December 2014 through February 2016. Currently Puleri is Senior Managing Director-Retail at the consulting firm Accenture.
"Ray Carlin brings a breadth of experience across all facets of the retail value chain and has a proven track record of success in various executive leadership positions across the industry," said Webster in a statement.
Most recently, Carlin was responsible for the Oracle global hospitality portfolio, holding the title of VP of Strategy. Prior to that, he was VP and General Manager for the Hewlett Packard Retail Solutions Global Business Unit. The business achieved significant growth and market share gains during his tenure at HP, which began in 2009. Carlin has also held positions with NCR, Retalix and StoreNext Retail Technologies during a 30-year career in the retail industry.