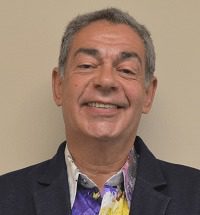 Payment processor Heartland Payment Systems has named Christopher Sebes to head Heartland Commerce, a business group formed in February to help the company strengthen its position in the retail and hospitality point-of-sale markets.
In addition, Jeremy Grunzweig joins Heartland Commerce in the newly formed role of Senior Vice President for its retail division, where he will report to Sebes.
Sebes, whose new title is Executive Vice President, is the former CEO of XPIENT Solutions, which Heartland acquired in November 2014. XPIENT provides advanced technology to 11 of the top 25 quick service and fast casual restaurant brands. In his new position, Sebes reports to Heartland Chairman and CEO Robert Carr.
Grunzweig is the former COO of the retail division of MICROS Systems, which Oracle acquired in June 2014. He has more than 20 years' experience in enterprise-wide applications, services and hardware for the retail and hospitality industries.
"The increased responsibility Christopher has assumed and the addition of Jeremy further cement Heartland Commerce as a major player in this important sector of our ecosystem," said Carr in a statement. "We are bringing leading enterprise resource planning functionality to small and mid-sized businesses across the country and our continued growth plans are impressive."