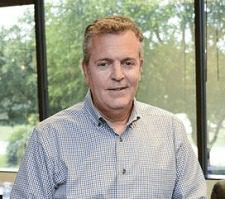 Chuck Rubin, who has held the CEO post at The Michaels Companies since 2013, is stepping down effective April 1 in what is apparently an amicable parting. Mark Cosby will serve as interim CEO until the arts and crafts retailer finds a permanent replacement for Rubin.
Prior to joining Michaels, Rubin served as CEO and President at Ulta Beauty from 2010 to 2013, and as President, North America Retail at Office Depot from 2004 to 2010, according to his LinkedIn profile. During his tenure as Michaels' CEO, Rubin brought the company back out as a publicly traded enterprise and reduced the debt load from its 2005 leveraged buyout, according to the Dallas Morning News. Rubin also oversaw the launch of Michaels' e-Commerce business.
Michaels achieved solid gains in Q3 2018, increasing comparable store sales by 3.8% and boosting net sales by 2.7% to $1.27 billion. The company will report its Q4 and full year results on March 19. In January 2019, Michaels announced plans to shutter 24 struggling Pat Catan stores and rebrand the remaining 12 as Michaels locations.
"We thank Chuck for his leadership for the past six years and his commitment to improving the customer experience, reinforcing our financial strength and investing in new digital capabilities," said James Quella, Lead Director of Michaels' Board of Directors in a statement. "We look forward to working with Mark and the management team to continue to offer an environment that nurtures creativity and encourages customers to shop, create and connect with other makers."