Jeff Gennette, Chairman and CEO of Macy's since 2017, plans to retire in February 2024 after a total of four decades with the retailer. He will be replaced in the top spot by Macy's EVP and Bloomingdale's Chairman and CEO Tony Spring, who has been named Macy's President and CEO-elect and gained a seat on the board of directors.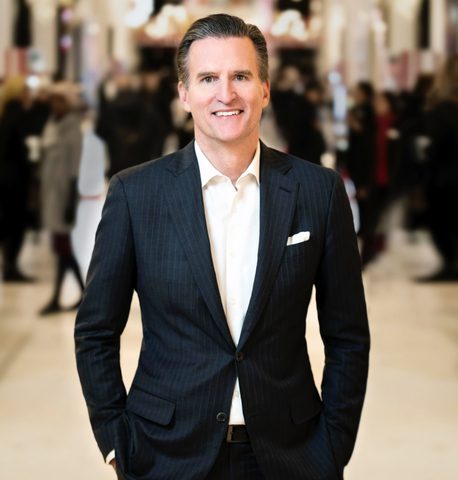 As part of the leadership transition, current CFO Adrian Mitchell's responsibilities have been expanded to include the role of COO. Macy's had eliminated the COO position, it turns out temporarily, in March 2021. Mitchell will lead the stores, technology and supply chain teams in addition to his current real estate and finance responsibilities. Gennette will work with both Spring and Mitchell until his retirement to ensure a smooth transition.
"I'm excited that Tony Spring has been appointed Macy's Inc.'s President and will become CEO upon my retirement," said Gennette in a statement. "He has delivered strong results at Bloomingdale's and has been an ally and trusted partner in advancing Macy's' strategies. Tony consistently innovates for the customer, is an exceptional brand builder and an excellent talent developer who has strengthened our culture through his leadership. And I'm delighted that Adrian's role has greatly expanded, leveraging his deep strategic expertise, commitment to omnichannel operational excellence and strong financial discipline."
Spring has been with Bloomingdale's for 36 years where as CEO he helped the banner deliver its highest-ever sales volume and record customer engagement in 2022, as well as repositioning the Bluemercury brand for growth.
Mitchell, who has served as CFO since November 2020, has been integral to the development and execution of the retailer's Polaris transformation strategy. Prior to joining Macy's, Mitchell advised retailers as a Managing Director and Partner at Boston Consulting Group and was CEO of home furnishings retailer Arhaus LLC.