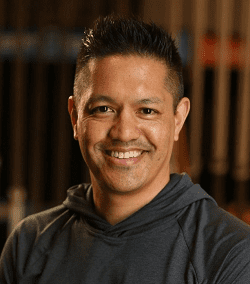 Lululemon Athletica has named Michael Aragon, formerly Chief Content Officer at Amazon subsidiary Twitch, as CEO of MIRROR and lululemon Digital Fitness. Twitch, a livestreaming service supporting multi-player entertainment, increased the number of creators using its platform from 1 million to 8 million and expanded into new content segments beyond gaming under Aragon's leadership.
When Aragon starts his new job on Jan. 17, 2022, he will be tasked with overseeing the development and expansion of the MIRROR in-home digital platform, reporting directly to lululemon CEO Calvin McDonald.
"Mike Aragon has an impressive track record of building successful brands by connecting people and building communities through digital content and experiences," said McDonald in a statement. "He is the ideal leader to chart the path forward for MIRROR as we engage with the more than 10 million lululemon guests who live the sweat life."
Lululemon purchased MIRROR in June 2020 for $500 million, and in April 2021 announced plans to expand MIRROR shop-in-shop locations to 200 brick-and-mortar stores in North America that year.
"lululemon is a brand synonymous with well-being and building communities, with an incredible opportunity to create the most engaging fitness content available in the industry," said Aragon in a statement. "MIRROR has a strong market position with a growing subscriber base, and I look forward to building upon this solid foundation and defining the next chapter of growth with the talented MIRROR team."