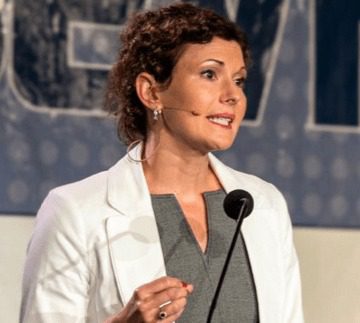 Kroger has promoted Mary Ellen Adcock to Group VP of Retail Operations, effective May 16. Adcock will replace Marnette Perry, who has retired from the position. Adcock currently serves as the VP of Operations for Kroger's Columbus division.
"Mary Ellen brings to her new role a strong track record of success leading teams across our business, including manufacturing, operations and merchandising," said Rodney McMullen, Chairman and CEO of Kroger. "She is the right leader to help shape our vision for store operations as we continue investing to grow. Mary Ellen will be a great addition to our senior leadership team."
Retail operations have ramped up for the supermarket in recent months, with Kroger acquiring fellow grocery store chain Roundy's for $800 million in November 2015. Kroger also reportedly showed interest in purchasing Fresh Market before private equity firm Apollo Global swooped in with an offer of roughly $1.3 billion.
Additionally, Kroger is investing $260 million in the expansion of its Fry's Foods Stores division. The grocery giant will build six large-scale Marketplace stores and a traditional Fry's Foods store in 2016.
Aside from its expansion efforts, Kroger is dipping into a new experimental store concept with the opening of its first Main and Vine location in Washington State. The 27,000-square-foot space features artisan foods and culinary specialties, and has a focus on fresh, local and sustainable groceries.
With the retailer continuing to make its presence felt in a range of banners and formats, Adcock is tasked with guiding this expansion using her manufacturing and merchandising experience. Adcock previously served as VP of Merchandising for Kroger's Columbus division, and prior to that was VP of Deli/Bakery Manufacturing in Kroger's general office.
Adcock initially joined the company's Country Oven Bakery in Bowling Green, Ky. in 1999.