Mary Dillon, former Executive Chair and CEO of Ulta Beauty, has been named President and CEO of Foot Locker. Effective Sept. 1, 2022, Dillon will replace the retiring Richard Johnson, who will remain as Executive Chairman of the Board through Jan. 31, 2023.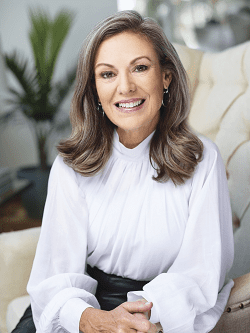 "I am thrilled to be joining Foot Locker, an iconic company that possesses a strong set of values and focus on the customer experience as well as tremendous growth opportunities," said Dillon in a statement. "It is clear how Foot Locker sits at the heart of the global sport and sneaker community. I look forward to working closely with Dick to ensure a smooth transition, and to partnering with the Board, leadership team and nearly 50,000 team members around the world."
Dillon brings 35 years' experience leading consumer-driven businesses in a range of industries, including CPG, telecom, beauty and retail, with deep consumer marketing and digital transformation expertise and strong operational skills. During her eight-year tenure as CEO of Ulta Beauty, it became a leading beauty destination in the U.S. and a successful omnichannel retailer with a strong loyalty program. Prior to Ulta she held leadership roles at U.S. Cellular, McDonald's and PepsiCo.
Foot Locker has been making a stronger play as a digital retailer, most recently with a Fanatics partnership that will provide Foot Locker shoppers with greater access to officially licensed merchandise from multiple major league sports. The retailer's Kids Foot Locker division has been reaching out to Gen Alpha, those younger than Gen Z, via TikTok and the metaverse.