Dollar Tree has begun rebuilding its C-suite following the late June departures of five top executives. The discount retailer named Bobby Aflatooni as its new CIO, replacing one of the five that left, Andy Paisley.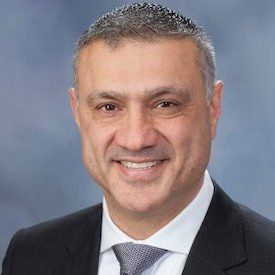 From 2009 to 2018, Aflatooni held a number of operations, merchandising and IT roles at Dollar Tree competitor Dollar General. His most recent position was as EVP and CIO at The Howard Hughes Corporation, and his career includes overseeing IT operations at a range of companies including Yum! Brands and Silverleaf Resorts.
"This is the first in a number of executive additions related to our recently announced leadership changes, as we scale our leadership team to accelerate the growth and transformation of our company," said Mike Witynski, President and CEO at Dollar Tree in a statement. "Bobby is a proven leader with a strong track record of delivering results and leading multiple system transformations. The technology investments we will make over the next several years will be critical to our success as we enable our people, simplify work streams and accelerate our growth."
Dollar Tree has postponed its previously announced Investors Day from October 2022 to spring 2023, presumably to give the retailer time to restock its portfolio of top-level executives.