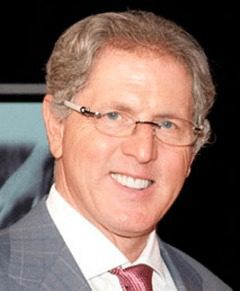 American Eagle Outfitters has named interim CEO Jay Schottenstein to head the company on a permanent basis, effective immediately. Schottenstein will continue serving as Executive Chairman of the company's Board of Directors.
This will be Schottenstein's second stint as CEO of the company; he previously held the position from 1992 to 2002. He has served as the retailer's interim CEO since January 2014, and has been its Chairman since March 1992.
The reappointment comes as the retailer reports strong financial results. In Q3, American Eagle increased revenues 8% to $919.1 million, and bolstered its net income from $9 million to $74.1 million. In November, the retailer purchased the Todd Snyder apparel brand, along with its Tailgate Clothing brand, for $11 million.
"Jay has orchestrated a swift recovery since taking the helm, successfully guiding the company through a challenging and highly competitive retail environment," said Michael Jesselson, Lead Independent Director for AEO's Board of Directors. "He has exceptional instincts for our brands, a strong strategic vision and proven ability to lead the company to profitable growth. On behalf of the entire Board, we are pleased to have Jay's commitment and the leadership continuity that this appointment brings."