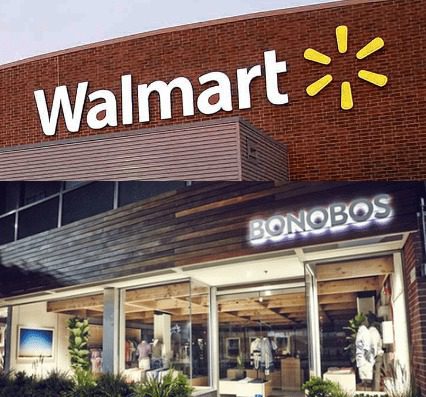 Walmart is reportedly in advanced talks to scoop up its fourth e-Commerce brand of 2017, and its biggest yet. The retail giant is close to acquiring men's fashion retailer Bonobos, according to Recode. A Bloomberg report estimates the purchase price at approximately $300 million.
Bonobos gained popularity as a pure-play e-Commerce brand selling only men's dress pants. The retailer flourished as it expanded to dress shirts and suits, and built nearly 30 brick-and-mortar locations called Guideshops. Bonobos also sells its products within Nordstrom locations, and sought a $100 million funding round in late 2016 to support plans to open 100 stores by 2020.
Although Bonobos never got those funds, the retailer already has raised $127 million from investors such as Forerunner Ventures, Lightspeed and Mousse Partners, in part to fuel this expansion. Bonobos generates between $100 million to $150 million in annual revenue, according to CEO Andy Dunn.
The potential acquisition was, at first glance, puzzling for both sides, since the companies operate under completely different retail business models. But with Walmart purchasing e-Commerce brands ModCloth, Moosejaw and Shoebuy in the three months prior to the Bonobos transaction, it's clear the retailer is beefing up its online offering in as many categories as it can to branch out to new consumers.
Marc Lore, President and CEO of Walmart eCommerce U.S., is spearheading the retailer's online push into new product categories. Lore also is the Founder and CEO of Jet.com, which Walmart acquired in September 2016. Since the acquisition, Lore has had increasing influence over Walmart's e-Commerce operation, even shaking up the division's executive team to close out 2016. Products from ModCloth, Moosejaw and Shoebuy have been listed on Jet.com after their respective acquisitions.
As Amazon reportedly shows interest in possible acquisitions of its own, such as BJ's Wholesale Club or Whole Foods Market, Walmart is taking steps to attract new shoppers to the brand without having to use the Walmart brand name. With Amazon and Walmart engaged in a price war, both retailers clearly are scrambling to stand out through their merchandise offerings.