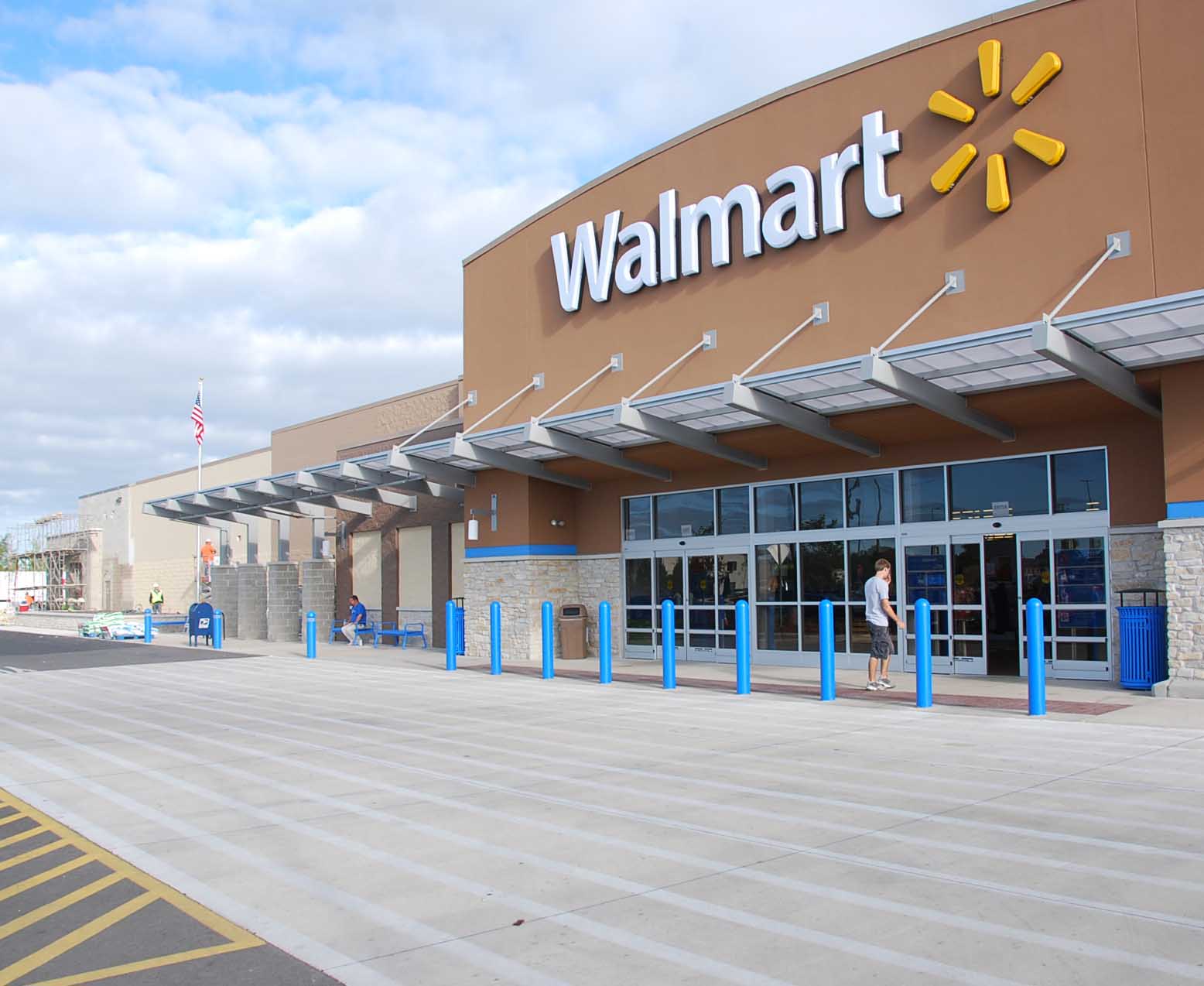 In what could signal a shift in how big box retailers allocate their precious brick-and-mortar square footage, Walmart is scaling back the number of fitting rooms in its Quebec and Canadian Maritimes stores. The retailer expects that liberal return policies will address any issues arising from customers' inability to try things on before they buy.
"We are always looking for ways to improve the selection of products we offer our customers," said Anika Malik, Canadian Manager of Corporate Affairs for Walmart in Nova Scotia's The Chronicle Herald. "As such…we are trialing the elimination of change rooms in some of our locations in Quebec and the Maritimes in an effort to increase floor space."
Malik said the company offers a "very competitive" return policy of 90 days, so fitting rooms shouldn't be necessary. Some stores will remove all their fitting rooms, while others will reduce their number by 50%. While other retailers have deployed cutting-edge Internet of Things (IoT) technology to engage shoppers as they try on clothing, Walmart's move in the opposite direction is not without merit.
"This increased space allows us to offer a broader selection of clothing items and ultimately more choice for our customers," Malik said.
Rethinking The Value Of Retail Real Estate
While real estate can be a valuable asset to any company, the days of a retailer's success due to being the closest or most convenient to its customers are practically gone.
"Proximity is no longer a value to most people, because Amazon and e-Commerce in general has made it incredibly simple to get products to you, and we're seeing consumers reacting to that fact," said Zach Ware, Managing Partner of the venture capital firm VTF Capital, in an interview with Retail TouchPoints.
"Today people go to wherever they can find the product they're looking for, and if you can afford to have just one warehouse, you don't have to deal with real estate costs," Ware added. "The really smart retailers, rather than just selling something different, are transforming what the store does."
Renewed Focus On The In-Store Experience
Emphasizing the store experience has been a priority for Walmart in recent months. Walmart U.S. has been raising wages and bringing back its greeters, highlighting the idea that favorable treatment of employees and creating positive customer interactions are what shoppers remember most.
In an effort to connect with customers on an emotional level, the retail giant has recently revived its "Smiley" face symbol in fliers and store signage to signal low prices at its locations and to recognize good service by store workers.
"As we were thinking through how to communicate our low prices to customers, we felt like it was time to bring back an old friend, and one of the most-recognized symbols of low prices…Smiley," said Tony Rogers, CMO of Walmart in a blog post.
Rogers noted that even though the Smiley face has been largely absent from Walmart in the last decade, about 70% of customers still associate the symbol with savings.
Time will tell if the removal of fitting rooms will work in Walmart's favor, as the inability to try things on is generally cited as one of the biggest drawbacks with regard to buying apparel online, but one thing is for sure: Walmart is not afraid to try on something new.