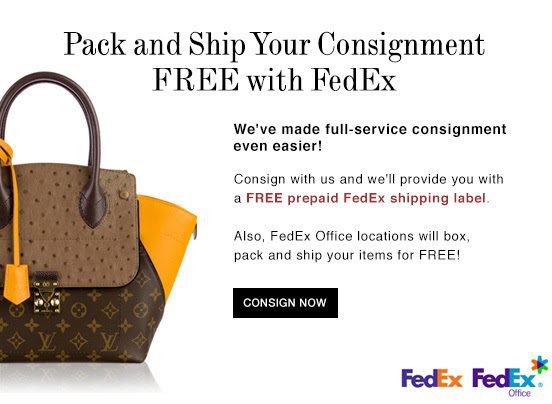 Luxury consignment eTailer The RealReal has implemented a new complimentary packing and shipping service at more than 1,800 FedEx Office locations across the U.S.
After consignors list their items on The RealReal site, they can drop their luxury apparel, shoes and jewelry at any FedEx location. Order packing and shipping will be handled by FedEx employees. The new service is available to all The RealReal members.
"Our mission at The RealReal is to make the selling process as convenient as possible, which starts by giving consignors a number of frictionless ways to get their luxury goods to us," said Founder and CEO Julie Wainwright. "Adding a free packing and shipping service to our offering furthers this mission and will aid in getting more consignors through the door."
In addition to the free FedEx offering, consignors also can ship products for free via a printed label or a White Glove Pick-Up Service.