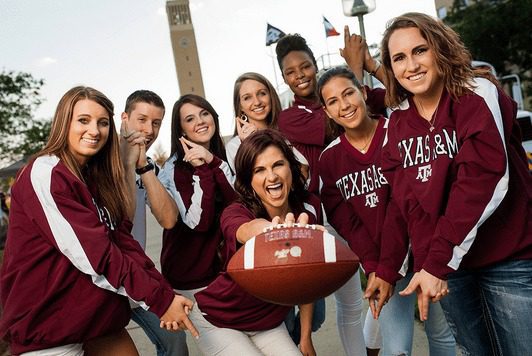 Texas A&M University is partnering with collegiate apparel supplier Knights Apparel on the Costco Back-To-College Roadshow. During the campaign, which will run Sept. 4-Oct. 10, 2014, Costco will carry an exclusive line of the University's Aggies Gameday Apparel.
The apparel will be produced by Knights Apparel and will be sold exclusively in 20 Costco locations. Featured products will include fashion polo shirts and embroidered applique V-neck wind shirts.
Texas A&M and Knights Apparel will tap Aggie social media accounts to promote the Roadshow and drive traffic to all participating Costco locations. After the promotion ends, Ramkumar Janakiraman, Associate Professor of Marketing, and the Center for Retailing Studies at Mays Business School, will collaborate to evaluate the impact of engagement from Texas A&M's Facebook, Twitter, Pinterest and LinkedIn channels on product sales.
"Dr. Janakiraman's strategic analysis of the effect of social media marketing on sales offers valued business insights for the retailer," said Kelli Hollinger, Director of the Center for Retailing Studies. "By correlating weekly point-of-sale data with a concentrated social media campaign, we provide the retailer with scientifically derived metrics on the value of online engagement. We expect to provide added value to store traffic and sales, and therefore justify larger floor space for next season. The more floor space, the greater possible sales for the vendor."