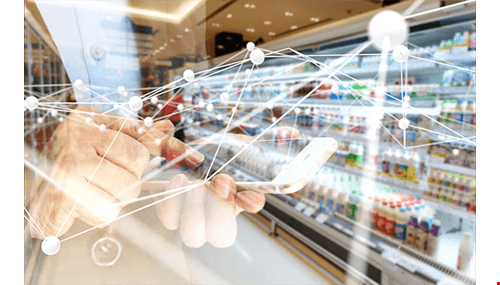 SOTI Inc. will demonstrate its Enterprise Mobility Management (EMM) solution, MobiControl 13.3, at booth #1343 at the NRF Big Show 2017.
Additionally, SOTI has identified key mobile technology retail trends that the company believes will enhance the connected associate's effectiveness and make an impact in 2017:
New mobile devices: The connected associate will use a number of mobile devices, including Bluetooth beacons, semi-ruggedized devices, mPOS-capable tablet computers or smartphones, augmented reality (AR) glasses with integrated HD cameras, earpieces and microphones, wireless Bluetooth wearable barcode scanners and wireless receipt printers to help increase customer interaction, better manage inventory and provide instant upsell opportunities.
Better supply chain visibility: More retailers will provide store locators with the ability to check in-store availability. Customers can search online from their home, on the road with their mobile device or in-store using a self-service kiosk.
IoT comes of age: Companies are pilot testing UAVs (drones) and UGVs (robots) for last-mile delivery; others will employ virtual reality to deliver a virtual showroom or an interactive product walkthrough.
Wearables simplify stock management: The easier it is to scan products and place them on the shelves, the more accurate the store inventory. Wearable "ring" scanners are easy to wear and use Bluetooth to interface with the associates' tablet. AR glasses make it easy to follow a planogram and restock a store's shelves.
New life and purpose for established mobile technologies: Self-service kiosks, mPOS and digital signs will continue to automate the in-store shopping experience and reduce operations costs. Tablets embedded in shopping carts and smart shelves using RFID will create new uses for reliable technologies.
"Brick-and-mortar stores are increasingly investing in new mobile technologies to draw customers to their stores and create a smooth shopping experience," said Oscar Rambaldini, VP of Product Management at SOTI in a statement. "The connected associate can easily service, upsell and assist customers with purchases and quickly check them out to create the ultimate shopping experience."