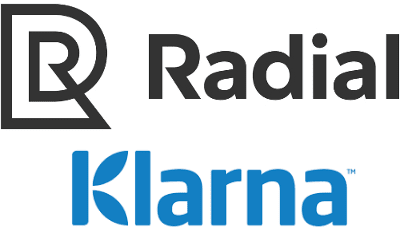 Radial has integrated European financing platform provider Klarna into its payments platform, enabling retail clients and prospects to offer additional financing options at checkout.
Using Klarna, shoppers can spread their payments out from as few as six to 36 months with low APR financing offers. Klarna's process requires users to fill out only a few fields of information, and lets customers know instantly if they qualify for the financing solution.
The added financing option is a "fantastic way to reduce friction in the purchase process to convert more shoppers to buyers," said Stefan Weitz, Chief Product and Strategy Officer at Radial in a statement.
The platform is designed as a more flexible and competitive payment option, helping retailers of all sizes counteract the abandoned cart effect and boosting customer retention, loyalty and sales.