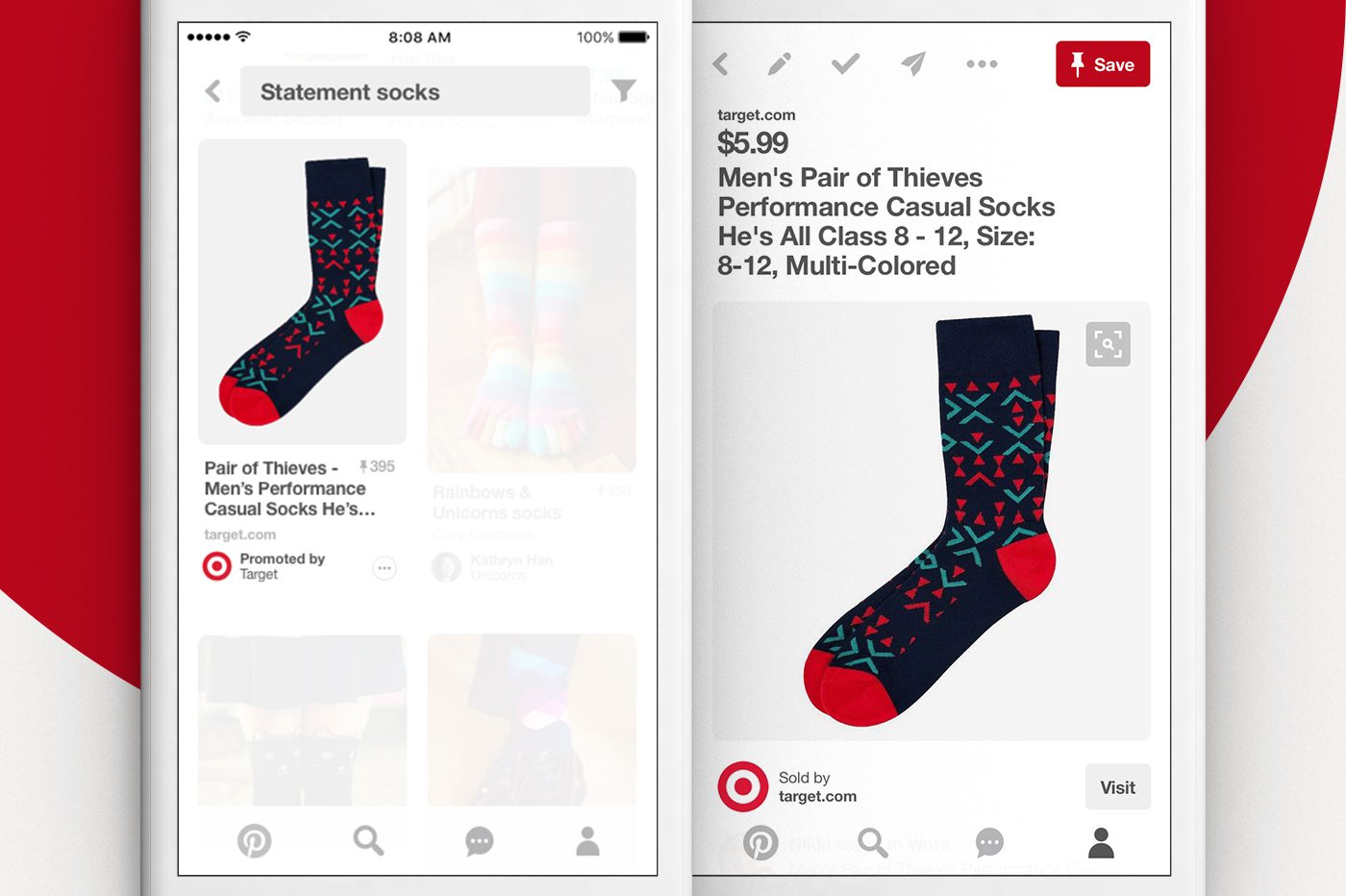 Pinterest has introduced a Search Ads feature, giving retailers a new way to reach the social network's 150 million monthly users. The new offering, in partnership with Kenshoo, includes keyword and shopping campaigns and a variety of new targeting and reporting options. Some heavy hitters including Target, eBay, Walgreens, Garnier and Home Depot are already testing the new service.
Previously, retailers could only run ads on Pinterest using promoted "pins," and could only do so using keywords, such as "Accessories." These ads would only appear alongside relevant searches. With the update, the ads will appear immediately after a user types in a search term, with the ads created automatically from a retailer's product inventory. Additionally, retailers will be able to manage the budget, targeting, and creative.
Pinterest sees more than two billion searches per month, most of them for services and products people want to buy. In addition, Pinterest's research has shown that 97% of 2016's top searches were non-branded, making Pinterest a great place to attract new customers. In fact, people on Pinterest start searching as long as three months before they purchase, making it an ideal place for retailers to reach them while they're still deciding what to buy.
The ads will run like all pay-per-click campaigns and will be automatically created from the product inventory, so advertisers will have the option to pay for impressions, pin clicks and engagement.
Additionally, the social network has introduced ad groups, similar to those on Bing or Google. Bids are optimized at the keyword level, and marketers have the ability to see insights into how users are Pinning images, including the names they are using to save the information.