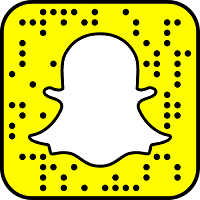 Snapchat has reportedly filed for an initial public offering (IPO), bringing the social messaging app closer to a $20 billion to $25 billion U.S. stock market debut. Reuters, quoting sources familiar with the situation, said the company could go public as soon as March 2017.
If the company does go public at the predicted valuation, it would be the largest U.S. technology IPO since Facebook debuted in 2012 with an $81.2 billion value. Internationally, Alibaba Group Holdings' public offering two years ago carried an even bigger value: $170.9 billion.
Snapchat debuted in 2012 as a free mobile app that allowed users to send photos that vanish within seconds. Approximately 60% of its 100 million active users are aged 13 to 24, making it an attractive platform for advertisers to reach Gen Z consumers.
More recently, the company introduced shoppable ads with Target and Lancôme in May 2016, and UK department store John Lewis extended the reach of its holiday advertising with a "Buster the Boxer" Snapchat filter for holiday 2016.
Snapchat has had no problems raising venture capital funding to date. The company raised $1.81 billion in May 2016, when it received its $20 billion valuation, according to Reuters.
Parent company Snap Inc., which had no official comment on the IPO filing, reset its company description as a camera company in September 2016. Snapchat recently introduced $130 video-camera sunglasses, which connect wirelessly to a smartphone to take and send "snaps."