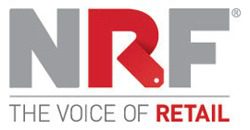 The National Retail Federation (NRF) expects retail sales to increase 4.1% in 2015, up from a 3.5% increase between 2013 and 2014. The projection would mark the biggest annual growth since 2011, when retail sales increased 5.1%.
"The consumer is feeling a bit better — consumer sentiment is at record levels, there are improving prospects for jobs and gas prices for now remain low," said Matthew Shay, CEO of NRF, on a media conference call. "The ingredients are there for a more sustained and robust expansion."
NRF also expects 2015 non-store sales to increase between 7% and 10%.
The U.S. economy is expected to grow between 2.7% and 3.2% in 2015, with the labor market adding up to 230,000 new jobs per month. Unemployment is expected to drop to 5% by year's end.
"The economy appears to finally have gained some real traction and after a somewhat turbulent 2014, we expect to see continued gains in economic activity in the year ahead," said Jack Kleinhenz, Chief Economist at NRF. "While Americans are benefiting from a pickup in wages and jobs, and gains in the U.S. stock market, economic slack has been reduced. We still, however, have a ways to go in order to achieve sustainable economic growth. There are a few wild cards that the retailers will need to keep an eye on, like global economic growth, energy prices and even inflation."
NRF considered multiple factors while making the projection, according to a company blog post, including:
Household spending had its best year since 2006;

Consumers are in better financial shape now than any time since the start of the recovery and confidence is accelerating;

Incomes are increasing with job and wage gains;

Gains in equities and housing have brought net worth to record levels; and

Energy costs have plummeted.
In a company statement, Shay encouraged lawmakers in Washington, D.C. to step in and assist the industry to achieve greater heights: "While our outlook for the year ahead is positive, we aren't quite out of the woods; in order to see continued momentum, we need a commitment from our leaders in Washington to pass legislation that will encourage investment, create jobs and set us on the path towards sustained, long-term economic growth."