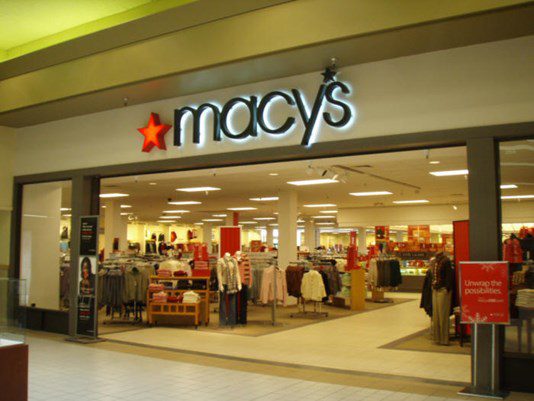 After a disappointing holiday season, Macy's has identified 68 locations it will be closing and announced the likely elimination of more than 10,000 jobs due to restructuring.
Nine of the 68 stores slated for closure had already been identified, and three locations have already shut down. The remaining 59 stores will be shuttered by mid-2017 and affect 3,900 employees, some of whom may be offered jobs at other locations.
Additionally, the retail icon will be cutting "layers of management" at its central operations and paring back the number of managers supporting stores, moves that will account for the bulk of 6,200 jobs that will be eliminated.
"We continue to experience declining traffic in our stores where the majority of our business is still transacted," said Terry Lundgren, CEO of Macy's in a statement. "We are closing locations that are unproductive or are no longer robust shopping destinations due to changes in the local retail shopping landscape. These are never easy decisions.''
Macy's actions are estimated to generate annual expense savings of approximately $550 million beginning in 2017, enabling the retailer to invest an additional $250 million in growing its digital business, store-related growth strategies, Bluemercury, Macy's Backstage and China. These savings, combined with savings from initiatives implemented in early 2016, exceed the company's $500 million savings goal set in the fall of 2015, one year earlier than expected.