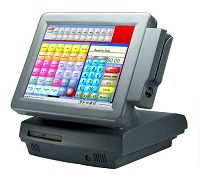 Petroleum retailer Lynch Oil is upgrading its payment systems with an integrated, EMV-compatible point-of-sale solution from Pinnacle and payment processor Heartland Payment Systems.
The Heartland and Pinnacle Palm POS, which will be deployed at six Mr. Gas locations in southern Idaho, provides petroleum retailers with higher levels of protection against card-present data fraud, and will be capable of accepting EMV chip cards for both indoor and contact transactions.
"We do our best to be the first to offer the most effective advancements in card payments and point-of-sale systems, especially when it enhances our customers' experiences at our Mr. Gas locations and protects their card data from hackers," said Mr. Gas President Nick Lynch in a statement. "Pinnacle and Heartland help enable us to be the first petroleum retailer to have a POS system for EMV acceptance in the United States."
The EMV liability shift that went into effect last month applied to indoor POS systems. Petroleum retailers will face a similar shift for their pay-at-the-pump terminals in October 2017.