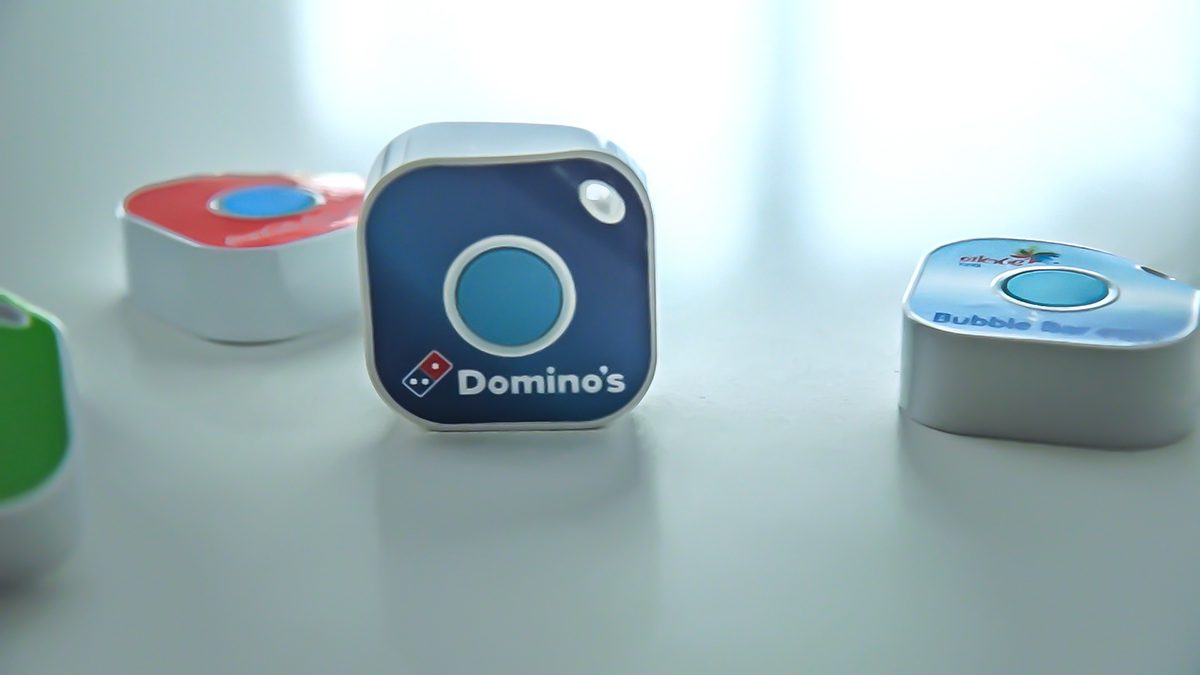 Tel Aviv-based startup kwik is out to prove that Amazon's buy button dominance is not buttoned up. The company, which has designed its own version of the Amazon Dash, recently raised $3 million in funding through Norwest Venture Partners. Kwik is working with Domino's, Budweiser, Huggies and other brands to make ordering a pizza, beer or box of diapers as easy as pressing a button, offering a veritable Homer Simpson trifecta.
"kwik is entering this market at the right time," said Sergio Monsalve, Partner of Norwest Venture Partners. "The concept of pushing a branded smart button to re-order a product has already been popularized by the Amazon Dash Button, but now the market is ready for more choice. kwik's value proposition is that it takes an open approach to the order and delivery process, which provides consumers with a wider selection of home delivery options and brands with a turnkey way to implement direct to consumer delivery. We're excited about their expansion in the U.S., and looking forward to seeing them take it to the next level."
Launched in 2015, the company won the opportunity to engage in a pilot program with Anheuser-Busch during the AB InBev & ZX Ventures Startup Pitch Competition at SxSW.
"As the very first open 'click and deliver' service, we can work with any brand, retailer, payments processor, or delivery service, making it possible for all brands to better understand the needs of, and develop deeper direct relationships with, their consumers," said Ofer Klein, CEO and co-founder, kwik, in a statement.
Customers register for a button, connect it to their home WiFi, choose their default product(s), and push the button to place their order. In seconds, a confirmation text message arrives and the product arrives shortly thereafter. Kwik earns a percentage from each purchase.
The buttons are free to consumers. Amazon's cost $4.99, although fees are later credited based on purchases. Launched in April 2015, Amazon Dash has more than 100 buttons available across a wide variety of CPG categories.