UK-based department store John Lewis, known for its inspiring holiday advertisements, has already won the hearts of consumers with its latest TV commercial, featuring Buster the Boxer jumping for joy on a trampoline. The retailer is extending the ad's influence even further than usual by bringing Buster the Boxer to social media, with a personalized Buster the Boxer Snapchat filter.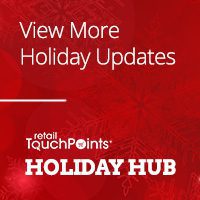 John Lewis is far from the first company to board the Snapchat bandwagon. Retailers and restaurants such as Target, Taco Bell, J. Crew and Birchbox have already benefitted from shifting some of their ad spend to the social media platform. It's no surprise that John Lewis has also gone the Snapchat route, according to Mike Shapaker, Managing Director EMEA at ChannelAdvisor, a provider of cloud-based e-Commerce solutions.
"It's been well-documented that in the last 12 months, more established brands have been shifting ad spend to Snapchat thanks to its reach, influence and increasing popularity," he said.
And it's not just Snapchat; social media and mobile in general is growing full-force among UK brands. According to recent research from ChannelAdvisor, 62% of UK retailers see the majority of social media-related Christmas sales conversions through Facebook. Additionally, "More than one in 10 mobile sales take place through social media," said Shapaker.
"Today's move into social media marketing and even VR-related in-store technologies will equip John Lewis with new and innovative ways to capture the spirit of the season," he added. "With businesses increasingly dependent on the holiday season for a large proportion of annual sales, retailers must embrace their own social media strategies in order to reap the benefits. And a cute dog in a TV ad wouldn't hurt either."