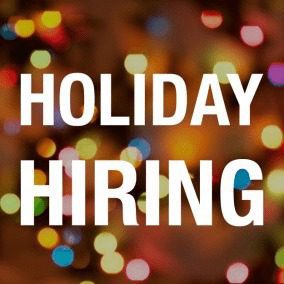 Despite a successful season that saw sales jump 4.9%, retailers actually shed workers during the holiday. Retail industry employment decreased by 20,000 jobs from November to December, according to the U.S. Labor Department. The National Retail Federation (NRF) reported a similar monthly loss of 20,200 jobs.
The employment loss reverses the net boost of 20,500 jobs from October to November, and is likely due to shifts in seasonal hiring patterns.
The Labor Department revealed that the brick-and-mortar retail sector lost a total of 67,000 jobs in 2017 — after adding 203,000 in 2016. The fallout from store closures and bankruptcies led to 76,084 job cuts in 2017, 28.2% more than the 59,324 job cuts in 2016, according to a report from outplacement firm Challenger, Gray & Christmas.
NRF Chief Economist Jack Kleinhenz noted that retail job numbers reported by the Labor Department only count employees who work in stores. They exclude retail workers in other parts of the business, such as corporate headquarters, distribution centers, call centers and innovation labs. It's possible that the growth of e-Commerce means fewer workers are being deployed in physical stores, with more in these back-office and support areas.
Overall, the U.S. economy added 148,000 jobs in December, which underperformed compared to the expected increase of 190,000, the Labor Department said. Average hourly earnings increased by a paltry 2.5% year-over-year, and the unemployment rate remained at 4.1%, unchanged from November.