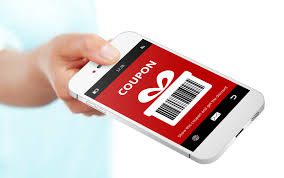 Digital coupons just got safer for customers to use and retailers to accept. GS1 US and the Joint Industry Coupon Committee (JICC) have collaborated to create a standard for paperless couponing. The new GS1 Standard helps retailers identify digital couponing transactions in a cash register transaction log with increased traceability at checkout, enabling more streamlined settlement for retailers.
The standard builds upon previously established industry best practices for barcode-based paper coupons and helps identify coupons in POS transactions. Consumer interest in mobile couponing is at an all-time high — the number of mobile coupon users in the U.S. has grown nearly 18% in the past year to 92.6 million, according to eMarketer data, and by the end of 2016 mobile coupon users are expected to increase another 11% to 104 million.
"The new GS1 Standard is a step forward in addressing industry needs at a time when consumers are relying on their mobile devices more than ever to shop," said Jeffrey Bumgarner, Manager, Industry Affairs at the Grocery Manufacturers Association. "Industry members and their app developer partners will be able to use the new standard as soon as the proper infrastructure is in place at the end of this year, which is currently being developed by the JICC."
"The new standard enables retailers to treat a digital coupon like a cash transaction, so when a consumer redeems it, the retailer can use its established accounting practices to reconcile the cashier's till and have a verifiable audit trail," said Carrie Wilkie, VP, Standards Management at GS1 US.
The JICC is composed of stakeholders from a cross-section of industry associations, manufacturers and retailers. It works with GS1 US to respond to the needs of the industry and the growing mobile coupon user.