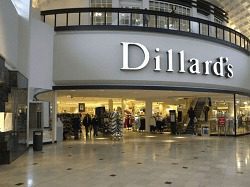 The information standards organization GS1 US honored four retailers for innovations that promoted greater inventory accuracy, supply chain visibility and sustainability. The winners of the 2016 GS1 US Apparel and General Merchandise Retail Industry Achievement Awards were recognized during the GS1 Connect Event on May 31 in Washington, D.C. They include:
Levi Strauss & Co. received the Operational Excellence Award for its pioneering use of Electronic Product Code-enabled item-level RFID for inventory accuracy. The retailer realized significant operational efficiencies when it moved its RFID tagging upstream from the DC to the manufacturing source;
United Parcel Service received the Corporate Social Responsibility Award. The company used GS1 standards to enhance electronic links with customers and reduce its carbon footprint;
Dillard's received the Standards Innovation Award for its use of GS1 Standards to automate the capturing and sharing of product information for e-Commerce product setup and publication; and
During the event, Dan C. Smith, former CIO for Hudson's Bay Company, also received the Roger Milliken Career Achievement Award. Smith, who has more than 50 years of retail industry experience, has been a consistent advocate for the use of standards in retail, driving innovation and early adoption of EPC-enabled RFID. Earlier in his career he led Electronic Data Interchange (EDI) and UPC adoption initiatives. Smith retired from Hudson's Bay in 2015 and is currently president of RetailWise Consulting.