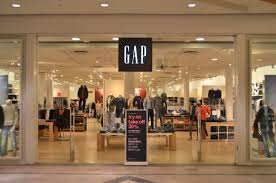 Struggling apparel retailer Gap said it would close as many as 65 company-operated stores this year, compared with its previous forecast of shuttering approximately 50 stores.
The San Francisco-based company recently reported its seventh straight quarter of sales declines. For the three-month period ending Oct. 29, 2016, Gap's net sales decreased 2% to $3.8 billion in the third quarter, compared with $3.86 billion last year. Profits fell to $204 million versus $248 million a year earlier.
On a comparable sales basis, Gap and Banana Republic were each down 8% in Q3, and while Old Navy gained 3%, it was less than the 4% increase achieved a year ago. Overall, the company's comps were down 3%, which included an estimated negative impact from the Fishkill distribution center fire in August of roughly 2%. Gap ended the quarter with 3,742 stores in 50 countries after closing 41 locations, mainly in Asia.
The company has been trying to capture the success of its sister brand Old Navy at its Gap and Banana Republic chains, but it is still struggling to keep up with on-trend competitors such as H&M, Forever 21 and Zara. Gap is still planning to open its flagship Times Square store in New York City in early 2017.